Bartolo Colón racks up 243 wins on way to Hall of Fame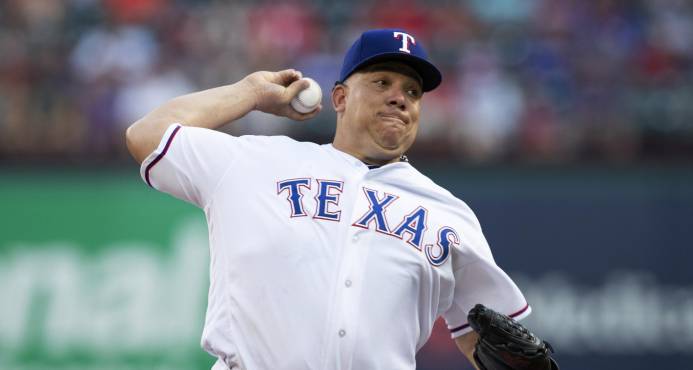 B. Colon. Photo elnuevodiario.com.do
Arlington, Tex.- Dominican hurler Bartolo Colón reached 243 victories, and ties with compatriot and Hall of Famer Juan Marichal.
Colon pitched five innings, allowed six hits, a homerun and two runs, leading the Texas Rangers 8 to 2 win over the Oakland A's on Wed.
The Dominican pitcher faced 23 batters with 97 pitches, 55 were strikes and now has a 4.16 ERA.