Dominican Republic, 60 countries toast World Women's Golf Day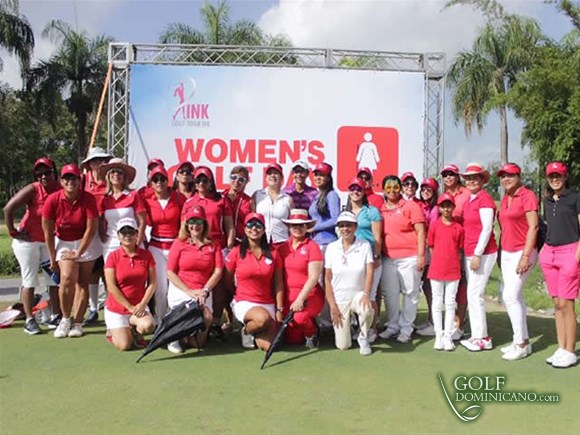 Santo Domingo.- The women's circuit "Pink Golf Tour DR" hosted the ladies-only 2nd annual "Women's Golf Day" held simultaneously in over 60 countries and 600 locations, that seeks to spur a global impact on women's golf, inspire action in the sport and celebrate girls and women who golf worldwide.
This year's celebration was staged at two locations in the country; the Cayacoa Golf Course in Santo Domingo, attended by over 50 women, including beginners in the sport for the first time,  receiving clinics and instructions from Dominican professionals Karina Sánchez and Franklin Frías.
The second was in Santiago's Centro Español, where over 70 women participated.
As part of the agenda, the beginner ladies were treated to golf clinics, with a mini putting content afterward, while the experienced players held a 9-hole competition.
"It's the second time the country participates in this event joining a movement of this magnitude related to women's golf as the 'Women's Golf Day,' an achievement of the Pink Golf Tour DR circuit," the organizers said in a statement.
"With that in mind the arrangements for the event were made with the organization and complying with the standards established by the organizers achieving affiliation so that the island joins the group of countries that participate annually, this time with two locations."