Dominican Guerrero in Baseball Hall of Fame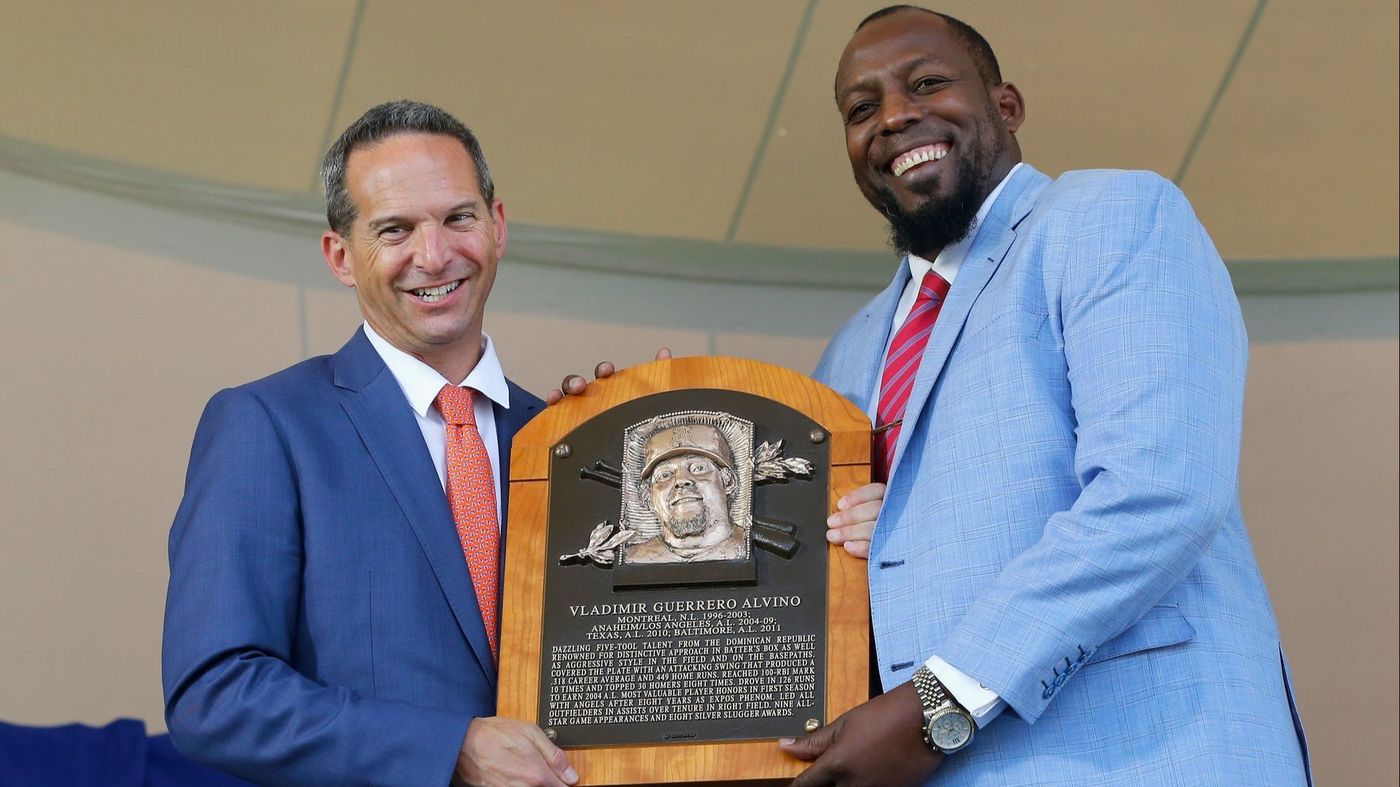 Vladimir Guerrero is awarded his plaque at the Baseball Hall of Fame.
Dominican ballplayer Vladimir Guerrero was inducted into the Cooperstown Hall of Fame Sunday in a ceremony attended by all of his family.
In a brief three-minute speech, the third Dominican to be inducted into the Hall of Fame-after Juan Marichal and Pedro Martinez-thanked everyone who had supported him during his career. Guerrero spoke in Spanish and his words were translated by José Mota, son of former Major Leagues player Manuel Mota
"I didn't say so much, I said the bat spoke for me, but now I have to speak now that I'm not playing anymore," were the opening words of this address to a proud and receptive crowd. He went on to thank God, his parents and his work team.
"Thank you Canada, Montreal, for giving me the opportunity to work in the US and Canada. I also thank Los Angeles, where I played for six years, I also feel happy about the years when I played with my first manager Felipe Rojas Alou", said Guerrero.
The batter said that he was happy to be chosen for the Hall of Fame together with a group of men with whom he had played and others he'd watched playing. He ended by expressing thanks for coming from a small town like Don Gregorio, in Nizao, in the province of Peravia.
"I am doubly happy because today is Father's Day in the Dominican Republic, and to always fly our flag proudly."
Born in 1975, Vladimir Guerrero is a former professional baseball player who spent 16 seasons in Major League Baseball (MLB) as a right fielder and designated hitter. He played for the Montreal Expos (1996–2003), the Los Angeles Angels of Anaheim (2004–09), the Texas Rangers (2010), and the Baltimore Orioles (2011).