For the love of baseball: Bernstein hurls 1st pitch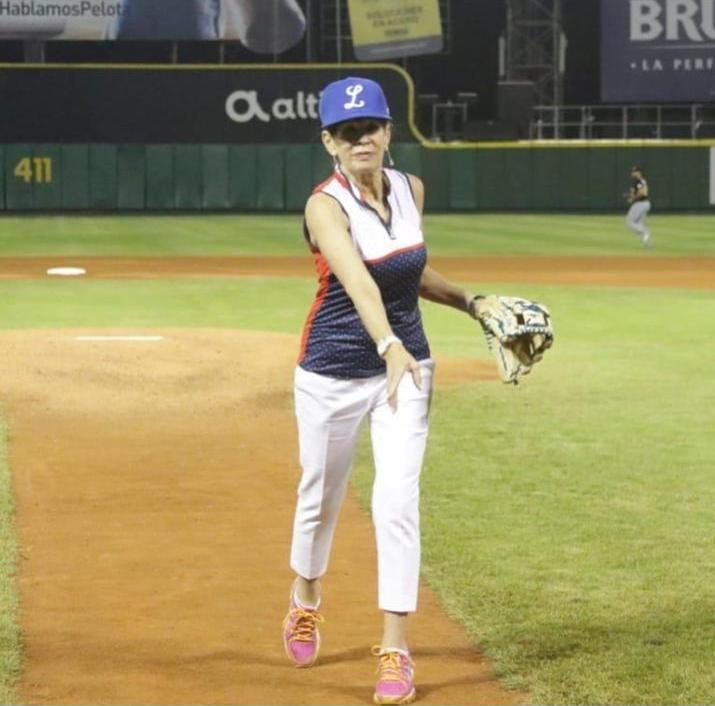 B. Bernstein. Photo courtesy of Licey.
S.D. – U.S. ambassador Robin Bernstein on Fri. threw the first pitch in the game between the Tigres del Licey and the Gigantes del Cibao, played in the capital's Quisqueya stadium.
The diplomat's admitted love of the American Pastime was on display last night in the Gigantes's 4 to 1 win and fourth straight over the Tigres.
The Dominican Winter Baseball season that started last week boasts seasoned MLB players and emerging Triple AAA talent.