The New York Mets sign Dominican twins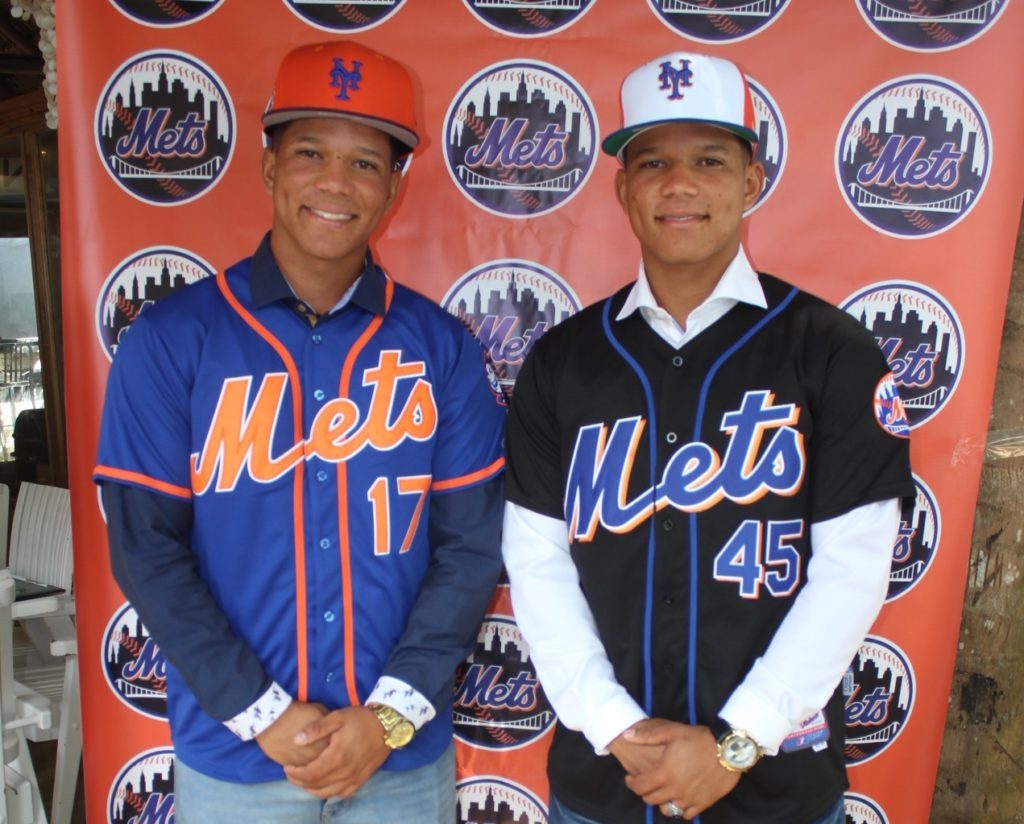 Dominican twins Ronny and Ronald Mendez Rosario were signed by the NY Mets.
In an unusual event, the New York Mets signed Dominican twins Ronny and Ronald Mendez Rosario for professionalism.
Ronny (catcher) and Ronald (midfielder), 19, agreed to join the Mets last Saturday during a ceremony held at a restaurant located on the beach of Boca Chica.
The terms of the contract were not disclosed.
The twins' interest of playing baseball comes from a cousin, who could not make the professional leagues, as well as the help of his father, Joaquín Méndez García, responsible for throwing objects similar to a ball, as well as "vitillas" on the front of the home. But it was in 2012, that both prospects were discovered by Miguel Cortés, a Dutch national, who has prepared them to become the professionals they are today through the company "RR Global Sports."
For his part, Ronald, who defends the position number six (siore), argues that the next big step is to devote himself thoroughly to the Mets academy located in the Jubey community of Boca in order to be prepared to play in the Major Leagues as soon as possible. And they fully recognize the enormous effort that must be applied to achieve that goal.
Signing twins to professional baseball has happened, but not with both assigned to the same team as the Méndez Rosario brothers have done. In Venezuela, it happened with the twins Herlis (gardener) and Hermis Rodríguez (pitcher). They signed with the Philadelphia Phillies and Colorado Rockies, respectively. In the case of Herlis, he finished 2018 in the minors with the Detroit Tigers.
There are also the Venezuelan twins Luis Alexander (outfielder) and Luis Alejandro Basabe (second baseman Diamondbacks 2018). The two played this year with the White Sox of Chicago, and the Arizona Diamondbacks, respectively. Also, there are the Panamanian twins Ashley (Pirates) and Dimas Ponce (New York Mets), who were signed in 2009.