DR has the oldest player and the youngest in the major leagues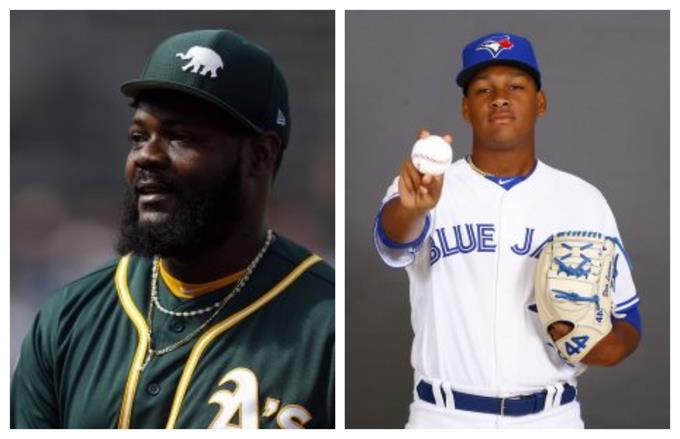 The players Fernando Rodney (L) and Elvis Luciano.(R)
In Major League Baseball; Dominican Republic, in addition to having more than a hundred players on the roster this season, has the youngest and oldest player.
They're both pitchers: Fernando Rodney, who plays with the Athletics; and Elvis Luciano, who is with the Toronto Blue Jays.
Rodney, born in Samana, northeastern Dominican Republic, "was the only player in all of baseball who opened the season on a major league roster at 40 or older," according to the website mlbtraderumors.com.
The Dominican nationalized American in 2018, was born on March 18, 1977, and has also played with Anaheim, Tampa Bay, Minnesota, Seattle and Chicago Cubs.
In the case of Elvis Luciano, who played with the Blue Jays, he was born on February 15, 2000 in Boca Chica, he is the first major league player born from 2000 onwards, according to the Puerto Rican manager Charlie Montoyo.
The Dominican plays for the Kansas City Royals.