Graeme McDowell wins PGA Tour event at Punta Cana, Dominican Republic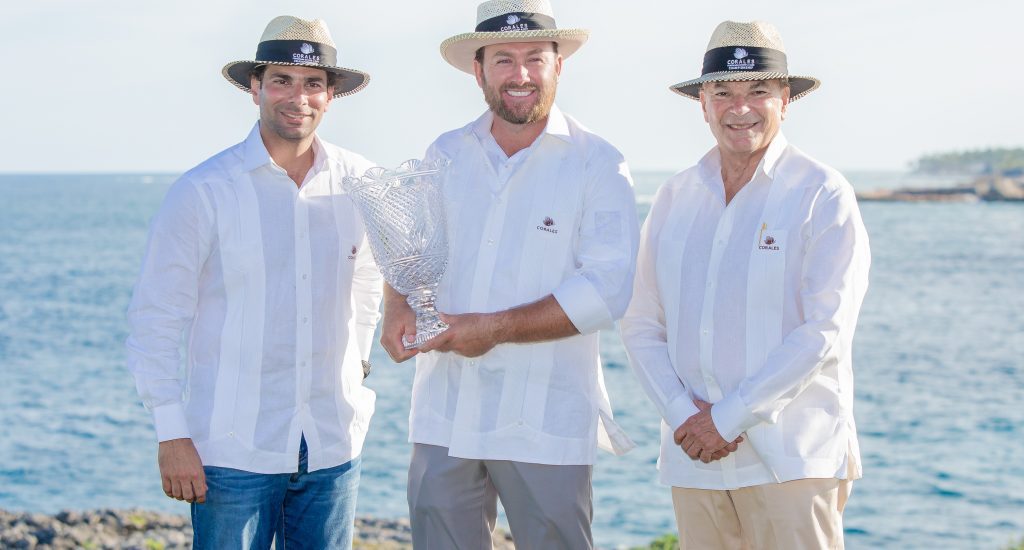 Frank Elías Rainieri, Graeme McDowell (campeón) y Frank Rainieri.
Punta Cana.- Northern Ireland's Graeme McDowell took first place of the second edition at the PGA TOUR Los Corales Puntacana Resort & Club Championship, taking home US$540,000 of the US$3 million purse.
McDowell finished the final round with 69 strokes, 5 birdies and 2 bogeys.
The win lands McDowell from the world # 119 ranking to the top 50, and accrues 300 points for the FedEx Cup.
The Dominican Julio Santos finished with a score of 75, placing him in a triple tie for the 69th spot.
Rainieri
Puntacana Resort & Club president and CEO, Frank Rainieri, thanked the PGA "because we really feel that we are already family. This second year has served as an unforgettable experience in which we have all been able to share, and I have to thank not only our sponsors, but also all those who visited us during the week of the tournament."