DR achieved its best performance on Thursday in the Pan American Games in Peru; beats performance of Toronto 2015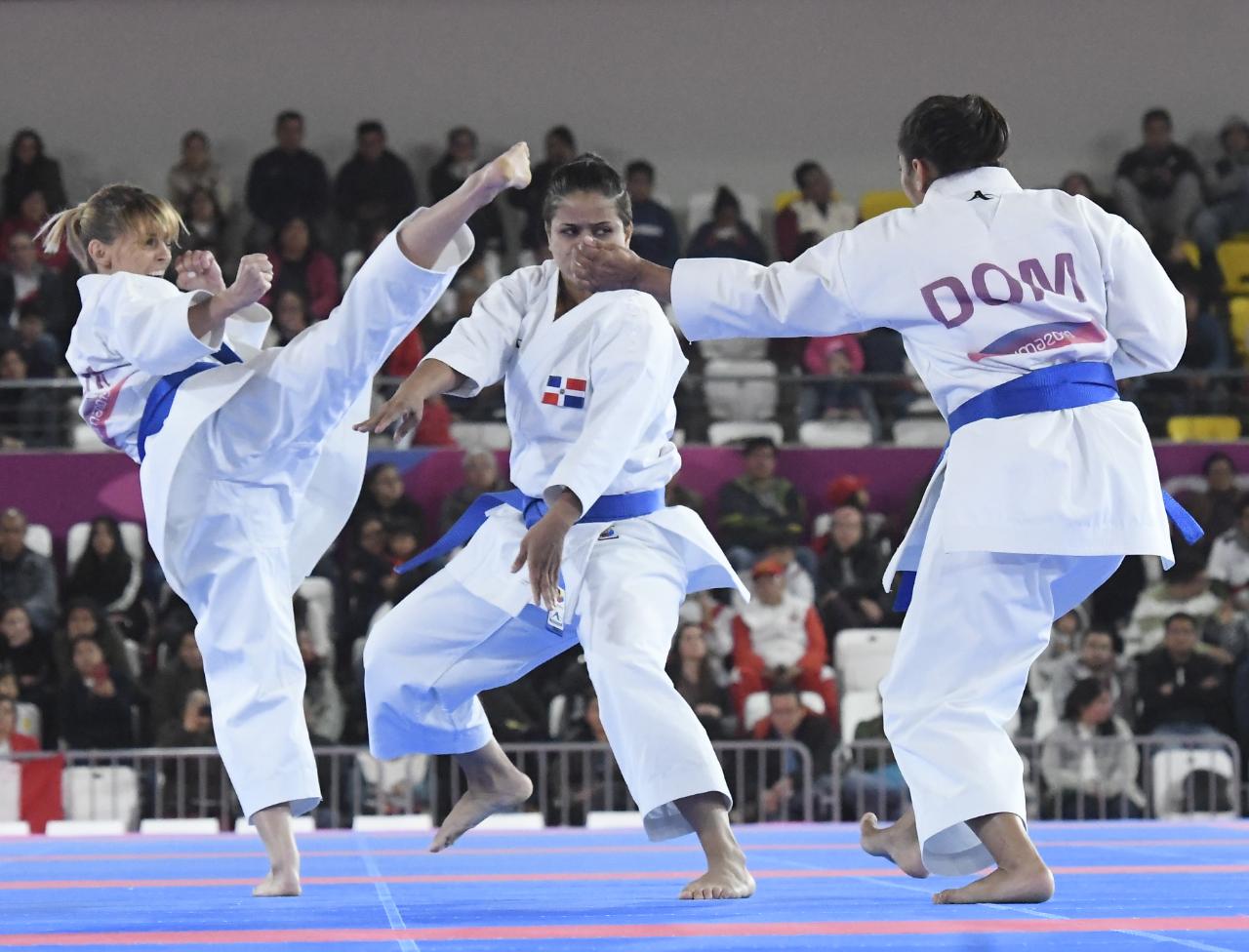 The female Karate team won gold in kata.
LIMA, Peru.-This Friday was a historic day for the Dominican Republic with its best performance in the Pan American Games that are in their final stage here, after reaching eight medals: two gold, five silver, and one bronze. That way, the Dominican Republic broke the Toronto 2015 mark where it finished with 24 medals, three golds, 11 silvers, and 10 bronze.María Dimitrova and her team, also formed by Sacha Rodríguez, Franchel Velásquez, won gold in Kata in the karate tournament, while in the 66 kilograms of judo, Wander Mateo, loaded with gold.

Dimitrova also won silver in individual, failed by a misspelled name, while Ana Rosa obtained silver in judo, while fencing kept the silver team, Juan Ramírez, fighting settled for second place and his compatriot Alvaro Rudesindo also won the silver medal.

The bronze medal was won by Yancarlos Martínez Martínez, who finished third in the 200-meter flat race.

The Dominican Republic now has 31 medals with seven golds, 12 silvers, and 12 bronze, about to match Guadalajara, Mexico 2011 where 33 medals were won.