The Yankees release Edwin Encarnación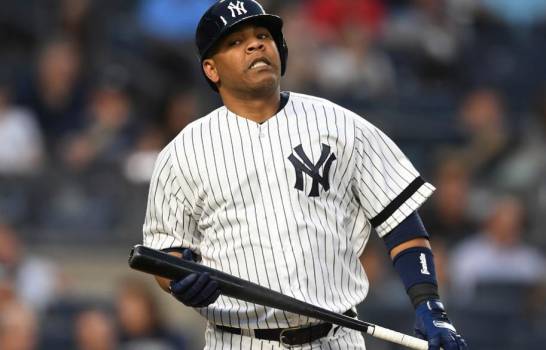 Dominican Edwin Encarnación has been released by the New York Yankees. (EXTERNAL SOURCE)
The Yankees won the Eastern Division of the American League

They achieved 103 victories in the campaign
The New York Yankees have begun planning with a view to the Major League season, which seeks to reduce their payroll and land a good pair of starting pitchers.
As part of these arrangements, they have officially declared that they will not validate the option to keep Dominican Edwin Encarnación, who was acquired from the Seattle Mariners last season.
The Dominican played 44 games with the Bronx team, also 177 official turns, scored 33 runs, hit 44 hits, 13 home runs, and 11 doubles, with 37 laps in tow, for a .325 OBP and an average of .249.
The recruitment of pitchers has been raised as the goal of the team that was champion of the Eastern Division of the National League. Yankees lost the Championship Series to the Houston Astros, who in turn lost to the Washington Nationals in the World Series.
The Yankees' team of starters was led by Domingo Germán, who finished in the bullpen and was sanctioned by the majors, for physical aggression against his partner; Masahiro Tanaka, Luis Severino, James Paxton, and CC Sabathia, who announced his retirement.