Cana Rock announces its first invitational golf tournament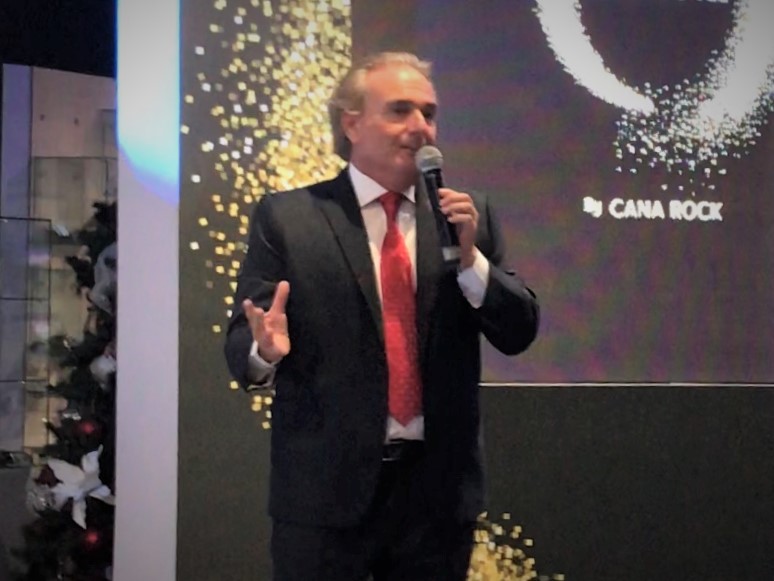 J. Hermana
Punta Cana, Dominican Republic.- The largest condo-hotel development group in Punta Cana, Cana Rock, on behalf of its tourism real estate properties, Captiva, Galaxy, Universe, Star, and Condos projects which are being developed at the Cana Bay Beach Club and Golf Resort, announced the celebration of its first invitational golf tournament to be held at the challenging Hard Rock Golf Club at Cana Bay this coming Saturday November 30th where homeowners, brokers, strategic partners and allies will come to mingle.
Around 88 national and international players will participate in this first tournament.
"For us, this unparalleled event is the first steppingstone for what we want to consolidate each year, with the support of our partners and strategic allies," explains Javier Hermana, president of Cana Rock.
The tournament will begin at 9.30am with a shotgun start with individual category and will have the technical support of Félix Olivo, expert golfer and celebrity-host of the Fiebre de Golf television program.
Participating players will enjoy an interestingly sponsored tournament and their families will enjoy a family fun day at the Cana Rock Condos complex.  To top of the whole day the Cana Rock 2020 Launch After Party, will be held at the Cana Bay Beach Club, where Cana Rock CEO. Javier Hermana, will make announcements of new developments for the coming year.