Ronald Guzmán could play as a pitcher and batter in Lidom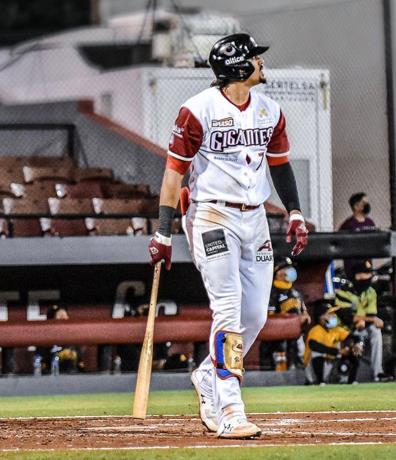 Photo source: Listin Diario
The Dominican Ronald Guzmán has undergone a severe two-way training procedure as a player after beginning his professional baseball career as a position player in 2012. The Dominican Professional Baseball League (Lidom) will recognize this transformation in its upcoming competition. Guzmán officially made his pitching debut on September 28 against the Scranton RailRiders, a Triple-A affiliate of the New York Yankees, after striking out and giving two walks.
As Lidom's 2022–23 season approaches, Guzman's ability as a pitcher doesn't appear to be limited to one position; instead, he might play both. "It has a chance. Everything depends on his pitching position, the executive stated. However, he continued, "we're going to support it as much as we can and be realistic for the winter.
In addition to being expected to be one of the greatest men in the team's lineup, Meja said that Guzmán's opportunities from the mound would be in low pressure situations, a role that would allow him to develop without big issues. Guzmán, who won the Lidom Most Valuable Player title in the 2020–21 competition, has distinguished himself as a pitcher by demonstrating call-throwing abilities and a fastball that can reach speeds of over 95 mph.
Shohei Ohtani, who can throw a ball above 100 mph and hit 40 home runs at once, a feat never before seen in the history of the game, is still the model of a two-way player on the diamond. a bat and a ball.