After defeating Poland, the Queens of the Caribbean claimed the unbeaten team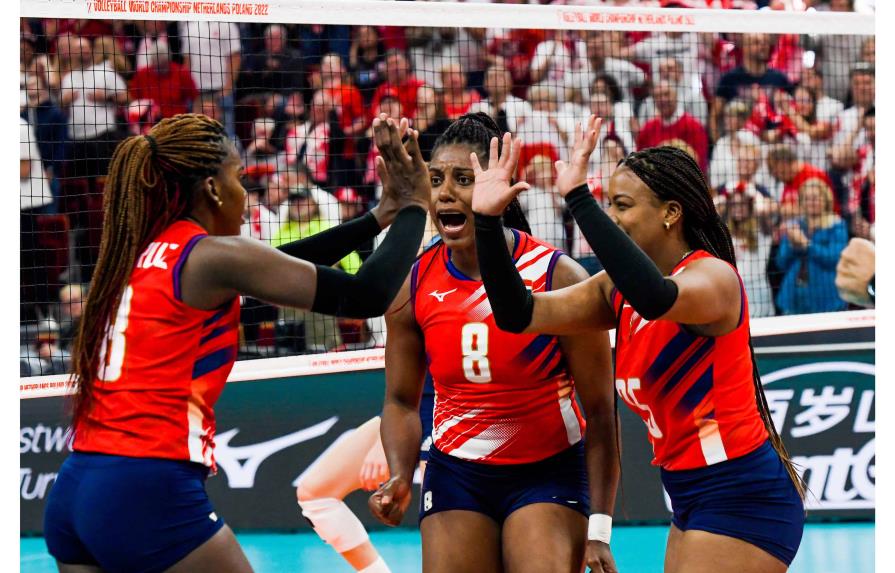 To overcome the unbeaten local team in the World Volleyball Tournament, which was being played in Poland and the Netherlands, the Caribbean Queens trounced their Polish counterparts. After dropping the first set, the Dominicans battled back to overcome their opponents in four sets (18-25, 25-22, 25-21, and 25-21). Brayelin Martnez put on an outstanding effort, scoring 20 points (19 in attack and one block), and Bethania de la Cruz, a seasoned player, added 18 points (15 attacking and three serving).
Stysiak Magdalena was Poland's top performer with 23 points (22 in attacks and one in blocks). In comparison to the Poles' 59 attacks, 8 blocks, and 3 aces in services, "The Queens" scored 62 points in attacks, five blocks, and three aces in services. With the win, the Dominican squad (10) moved into first place in group B, ahead of Poland (9), Turkey (9), Thailand (8), and South Korea, which has yet to score any points.
The Dominicans have defeated the Poles 11 times in their 18 encounters with them. The only other game in the World Tournament came this past Thursday, when the teams split the honors (1-1). The Dominican Republic is 1-0 in the Boris Yeltin Cup and has defeated Poland twice, despite suffering a setback to them in the Nations League.
The Grand Prix is where they have clashed the most, with the Dominican side outperforming the Poles 7-5.