Jerar Encarnación hits a home run and the Eagles leave Licey on the field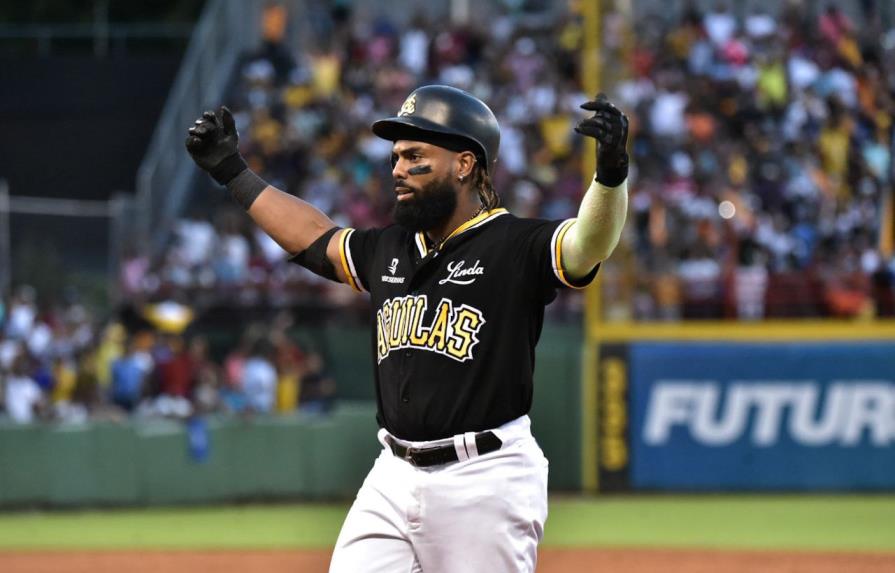 Source: Aguilas cibaenas
The Aguilas Cibaeñas defeated the Tigres del Licey 6-5 in a game of the Dominican winter baseball tournament played at the Cibao Stadium in this city thanks to a home run by Jerar Encarnación in the bottom of the ninth inning. After Ramón Hernández's double against Licey's Neftali Féliz tied the game in the bottom half, Jean Carlos Mejia retired the first two batters he faced before Encarnación hit the ball out of the park to give the Aguilas their fifth straight victory. The victory went to Feliz (1-0) despite allowing two runs in an inning of work.
Mejia was defeated after two outs were withdrawn and one return was permitted. The starter for Tigres del Licey, César Valdez, left the game after only pitching four innings in one inning. After a five-game winning streak, the Lions' lead over the Eagles in the standings has shrunk to just one game. Aneury Tavárez batted 3-4 for the Eagles, driving in two runs and scoring two runs. Eliezer Alvarez created one by joining three together. One each was produced by Melky Cabrera and Yairo Munoz as well.
The Eastern Stars host the Tigres del Licey in the lone game on Monday's Dominican winter baseball schedule.