Rubén Vargas will be the second Dominican in a World Cup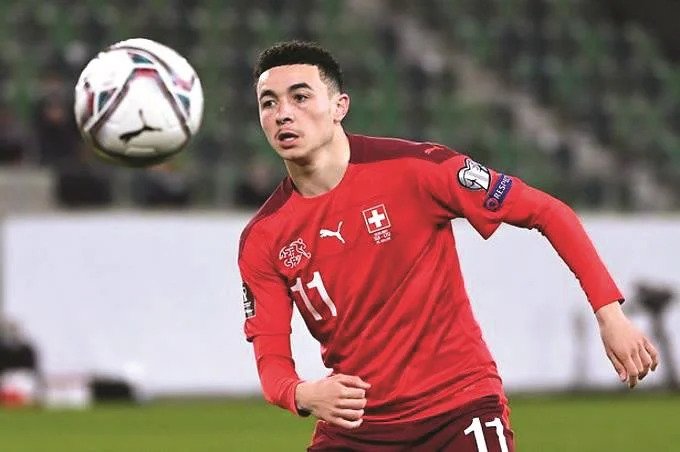 Source: External
Dominican blood crosses even more soccer world borders, and history is written with a memorable surname: Vargas. The attacker will take the biggest step of his life as a member of the Swiss team at the World Cup in Qatar, which begins on Thursday, July 24, against Cameroon. Rubén Vargas Martnez, born in Switzerland to a Dominican father (Humberto Vargas) and a Swiss mother (Fabienne Giacoma), will be the first to step on the grass in the FIFA World Cup, and he will do so in style, as he is the backbone of the red, white, and blue.
Although Victor Nez (Germany 2006) was previously a part of Costa Rica, this will be the first time that one of the homelands of Duarte, Sánchez, and Mella will kick the ball in the largest ecumenical fair of a single sport, as the migrant to Central America has never participated. Vargas made the National Team because of his rise as a full-court player, which has led to ownership in clubs on important circuits such as the Bundesliga (F.C. Augsburg). Despite dealing with injuries this season, Vargas has a role that extends beyond just starting.
Without a doubt, a strong showing in Qatar would catapult the very versatile attacker onto the radar of major clubs. It is a footballer's greatest dream and greatest opportunity to reach the pinnacle.