Puerto Rico wins gold, Dominican Republic is in fourth place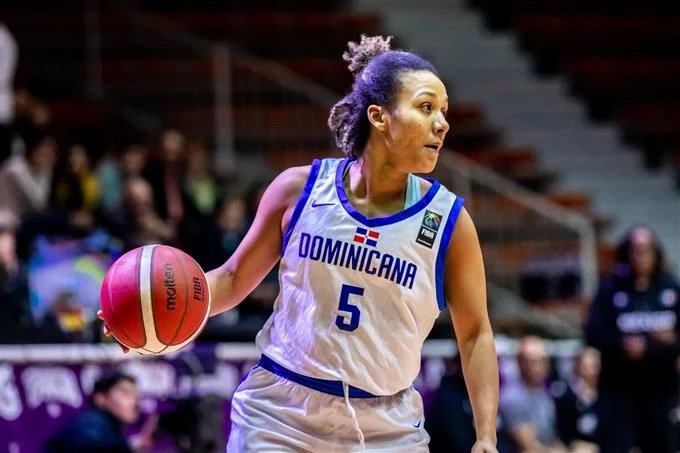 Source: Listin Diario
The Puerto Ricans won their third consecutive title, number four in the tournament's history, after winning 2010, 2018, and 2021 editions, by defeating Mexico 88-65 in a duel played at the Rodrigo M. Quevedo Gymnasium in Chihuahua, Mexico. The host retained the silver medal for the tenth time. Arella Guirantes shone, as she had throughout the tournament, and led the Puerto Rican offense with a double-double of 28 points (21 in the first half) and 14 rebounds in 36:29 minutes of action, earning her the title of Most Valuable Player of the competition.
Puerto Rico, which finished eighth in the World Cup in Australia in September and tenth in the FIBA World Ranking, continued its dominating streak by winning its sixth consecutive game to become the best team from Central America and the Caribbean. After winning the first quarter 26-20, those led by Jerry Batista had complete control of the match beginning in the second quarter. A seasoned defense punishing with medium-range (45% from 51-23) and long-range (35% from 29-10) shots and nearly perfect from the line of sighs (86% from 14-12), so as not to give up. His opponent had no chance, as he shot 33% from three dimensions (24-8) and 45% from two sizes (36-16), the main reasons for his defeat.
The game began to take shape in the first half when Puerto Rico led by 19 points at halftime (54-35). Even though the game was even in the final 20 minutes (15-15 and 19-15), the Puerto Ricans always stayed ahead on the scoreboard, scoring up to 31 points. Stats don't lie: the winners won the rebounding battle (47-38) and converted their opponent's mistakes (17 losses) into 24 points, dominated the points in the paint 36-26, and generated 21 counterattack points.
Jacqueline Benitez's 16 goals (4 C3), 11 of which came in the first 20 minutes, Jennifer O'Neill's (13 and 9 assists), and Isalys Quiones' double-double (12 points and 14 rebounds), all contributed to the island team's victory. Those led by Ebony Hoffman, who had a great tournament with three wins and one loss, had only two players in double digits, Paola Beltrán added 20 points (3C3) and four rebounds, and Jacqueline Luna had 11 points and nine catches. Gladys vila finished with 9 points, 5 rebounds, and 5 assists on her 28th birthday.