Dominican Athletics Federation withholds 20,000 USD in athlete prizes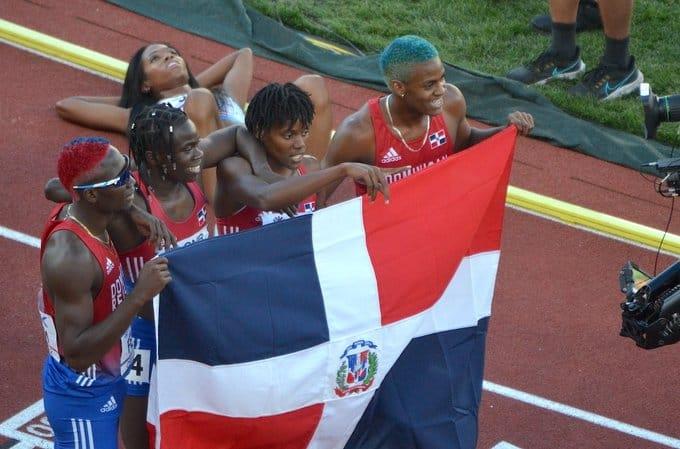 Source: External
No in Tokyo, but yes in Eugene. It is the experience of four athletes who won the gold medal in the mixed relay at the most recent World Athletics Championships 2022, from whom the Dominican Federation of Athletics Associations (FDAA) withheld $20,000 without a statutory argument. The Dominican Government awarded the mixed relay team that competed in the 2020 Tokyo Olympics a prize of 8,800,000 DOP. Fiordaliza Cofil was the only one of the six runners who won silver that day who did not receive a medal because World Athletics (WA, formerly the International Athletics Federation) regulations stated that only those who ran the relay received medals. 
The only person who did not run was Cofil. For that occasion, FDAA President Gerardo Suero Correa stated that the FDAA accepted the World Athletics, which is why Cofil was excluded. This time, he assured a source familiar with the situation, they had forced the four medalists, three of whom refused to agree, to split 20,000 dollars among themselves. The plan is to give $5,000 to the two substitute athletes who competed in the 2022 Eugene World Cup, add $10,000, and give the Eugene gold medalists another "10,000 dollars that will go to the Federation."
The FDAA used its force, allegedly without any leverage, to withhold $20,000 from the Eugene gold medalists, despite World Athletics' decision to reward only those who run. WA awarded the gold medalists in the relay $80,000. Another expert on the subject stated that taking the prize from the athletes is unusual. Cofil, who was a substitute, did not receive any benefits or support for the 8.8 million pesos distributed to the five silver medalists, who were represented by Lidio Andrés Féliz, Marileidy Paulino, Anabel Medina, Alexander Ogando, and Luguelin Santos.