Government outlines strategies for the execution of the seven sports in which the DR will be sub-host in 2023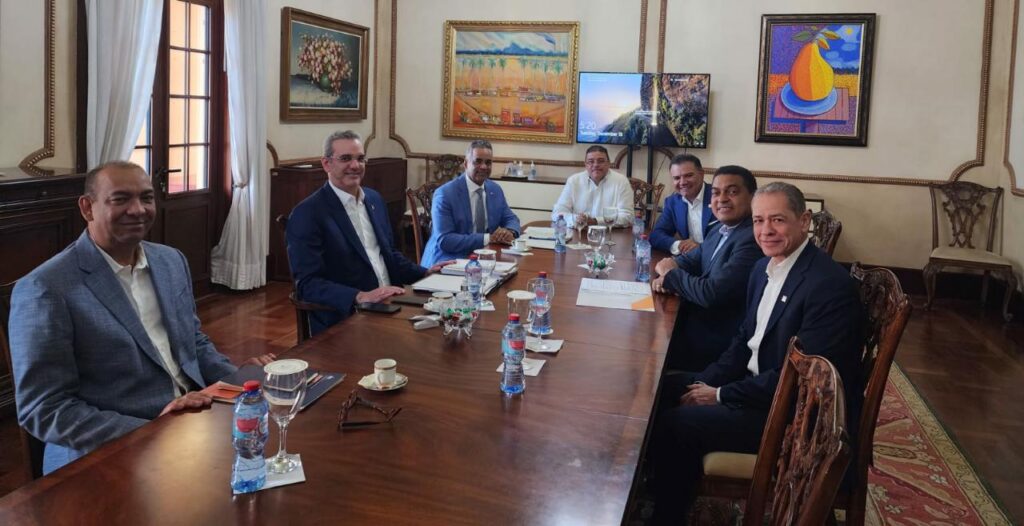 Source: External
President Luis Abinader and José P. Monegro, president of the Santo Domingo 2026 Central American and Caribbean Games Organizing Committee, held a working meeting to discuss the strategies that will be implemented for the seven sports that the country will compete in. In 2023, it will be a sub-headquarters for the San Salvador games. The meeting was attended by Presidency ministers Joel Santos, who was tasked with following up on the institutional support that all government institutions must provide; Francisco Camacho, Minister of Sports; Deligne Ascención, Minister of Public Works; Andres Vanderhorts, Administrator of the Banreservas Trust; and lawyer Fernando Langa, member of the Organizing Committee.
The president of the Organizing Committee explained that work on Santo Domingo 2026 is proceeding by the original plan and that measures to adapt the facilities for the seven sports at the San Salvador 2023 sub-venue have begun. He stated that the Ministry of Public Works is already working on rehabilitating access to the Canoeing headquarters and the Equestrian facilities, while the Ministry of Sports is working on adapting the other sports facilities.
Santo Domingo will host seven sports competitions in 2023, which will serve as a kind of pilot plan for Santo Domingo 2026. "We are now designing the critical path to mount the seven sports of the Santo Domingo sub-venue of the XXIV Games of San Salvador, and the president has given the necessary instructions so that all government entities join the Nation's commitment," Monegro said. President Abinader led a meeting at the National Palace to review what was required for the assembly of the sub-headquarters, particularly sports facilities, equipment, logistics, and transparency.