Englishman Matt Wallace is the new king of Corales Puntacana Championship PGA TOUR 2023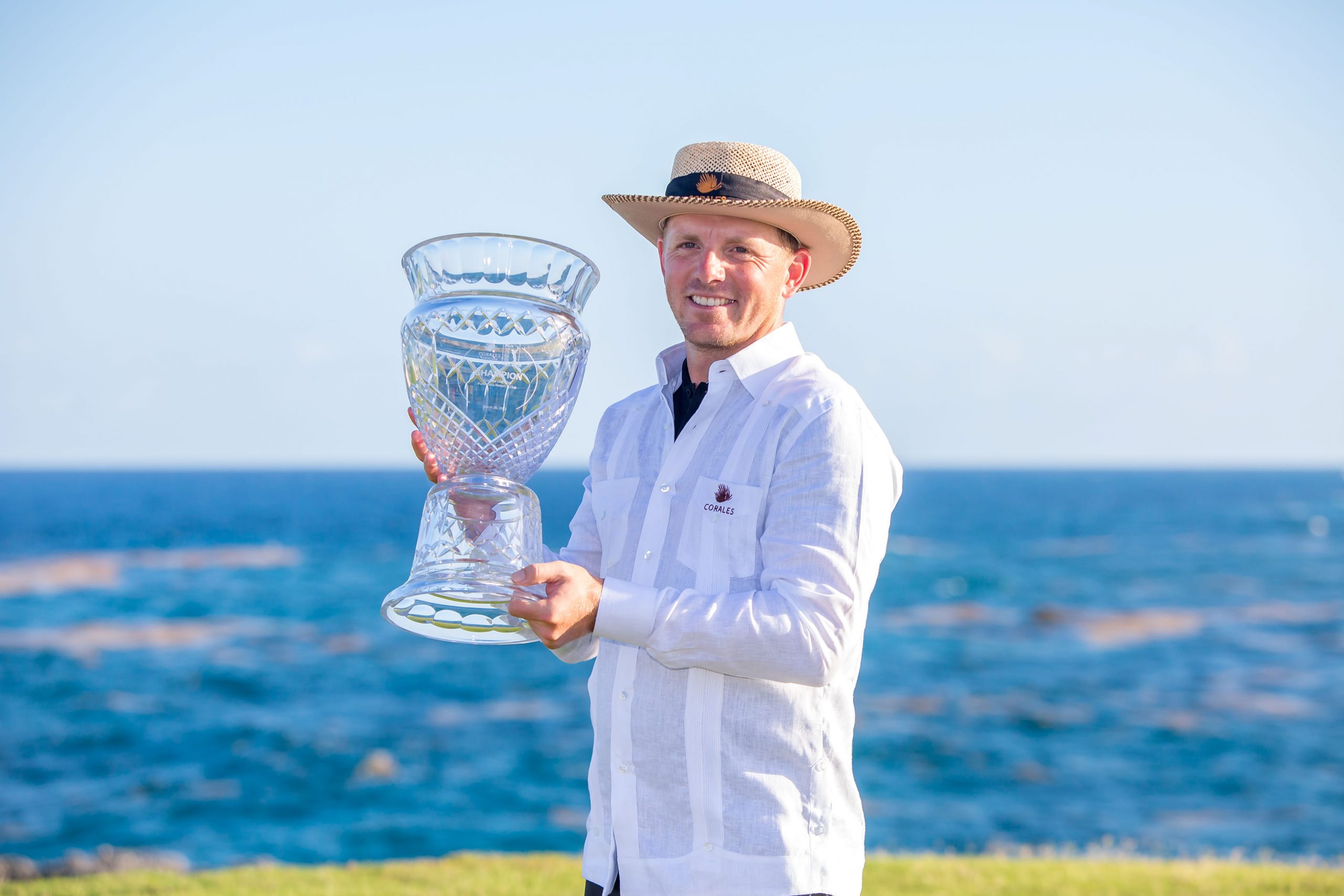 Matt Wallace, a professional golfer from England is the new champion of the 6th edition of the Corales Puntacana Championship PGA TOUR Event. He takes home USD $684,000 for obtaining first place in a prize pool of USD $3.8 million, the highest in the history of the sport in the Dominican Republic, and 300 points for the FedExCup. The tournament was one of the most competitive in the event's six-year history. En route to the second round and with only five holes to go, five players had a chance to climb to the top of the leaderboard. On the 18th hole, Nicolai Høgaard, who had birdied the 17th, had a chance to tie, but a par on the final hole put him solo in second. In third place, Tyler Duncan and Sam Stevens tied.
The professional golfer received the trophy at an award ceremony led by Frank Elías Rainieri, president and CEO of Grupo Puntacana; Frank Rainieri, founder and president of the Board of Grupo Puntacana; Stephen Cox, PGA TOUR Chief Umpire; and Francesca Rainieri, Chief Financial Officer (CFO) of Grupo Puntacana, in a historic tournament that concluded on the 18th hole of the Corales golf course.
The president and CEO of Grupo Puntacana, Frank Elías Rainieri, expressed: "We were able to take the Dominican Republic to the world through excellent national and international coverage. Every day was spectacular and with amazing weather. Thanks to the fans for their support, as each year the number of attendees to the event grows. Likewise, thanks to all the collaborators and volunteers who make an event like this possible."
Mr. Frank Rainieri presented the new champion with the traditional Corales hat and a Guayabera, the insignia of the tournament. "I thank the Rainieri family and the entire tournament team for their warm hospitality. I love the fact that we can fly directly, and from the airport, it is only two minutes to the golf course and the hotel. This is my first time in the Dominican Republic, where I will always carry the memory of my first victory on the PGA TOUR," said Wallace, the new "King of Corales."
This is Wallace's first PGA TOUR title in his 80th start. With this title, he becomes the fifth first-time champion to win on the PGA TOUR this season and the fourth in tournament history. The tournament has a reach of 4.8 billion digital and print impressions nationally and internationally in 153 countries, reaching 3.4 million viewers in the United States.