Banco Popular and Marileidy Paulino inaugurate Juegos Populares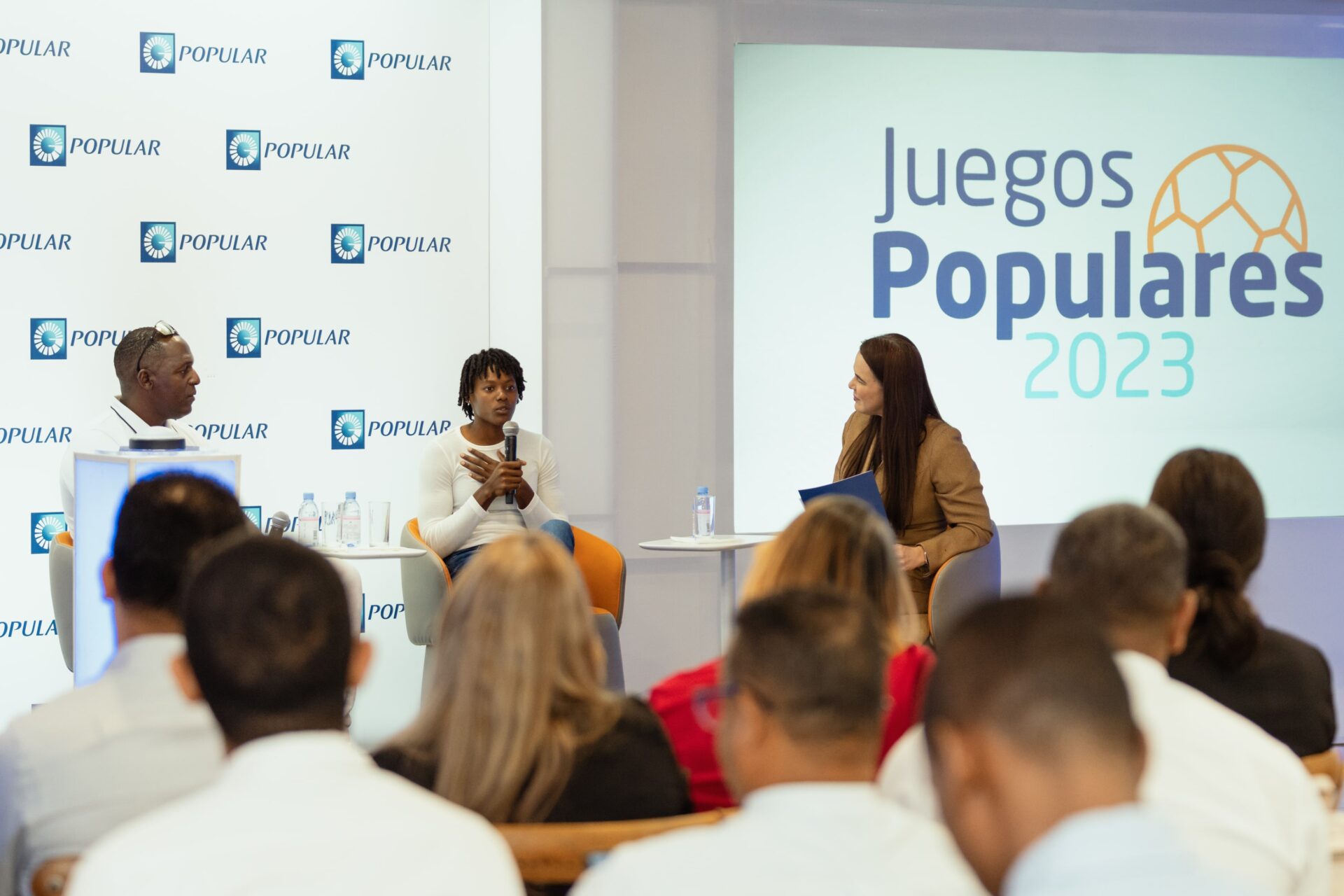 Santo Domingo.- The Banco Popular Dominicano and Marileidy Paulino, a double Olympic medalist and world champion, have inaugurated the 2023 Popular Games. This set of sports competitions encourages fellowship, team spirit, respect, and the comprehensive well-being of the bank's employees. 364 employees will participate in a total of 10 disciplines, including softball, basketball, volleyball, table tennis, field tennis, and bowling, among others, during the five weeks that the Popular Games will last.
During the opening ceremony, Maria Povedano, the executive vice president of Human Resources, Cultural Transformation, and Systems and Processes, expressed the organization's commitment to "building a better future through people with purpose, fighting people and with principles that honor the distinctive philosophy of Popular. What better way to do it than through a practice that promotes the integral well-being of each one of us, because a healthy body equals a healthy mind, and in our institution, we ensure the optimal state of our collaborators: through sport, we connect and touch lives."
Marileidy Paulino, an ambassador of the Popular brand and a high-performance athlete, inspired the collaborators with her panel, highlighting her faith in herself despite her humble beginnings: "Even in the moments when I have doubted, I have put my faith and determination in achieving my goals. I want to be an inspiration for other young athletes, who see, with my example, that everything is possible with dedication and effort."
As a sprinter in the 400-meter dash, Paulino has won two Olympic medals, two world medals, and the Diamond League. She is set to compete in the 2023 Diamond League in Doha, Qatar, on May 5, followed by the USA Track & Field Los Angeles Grand Prix on May 27. In June, she will participate in the XXIV Central American and Caribbean Games, and in October, she will compete in the XIX Pan American Games.
The collaborators of Popular wished her new success in these races and thanked Banco Popular for trusting her and making her an ambassador for their brand.