Cana Rock Cup 2023 held at Hard Rock Golf Club in Punta Cana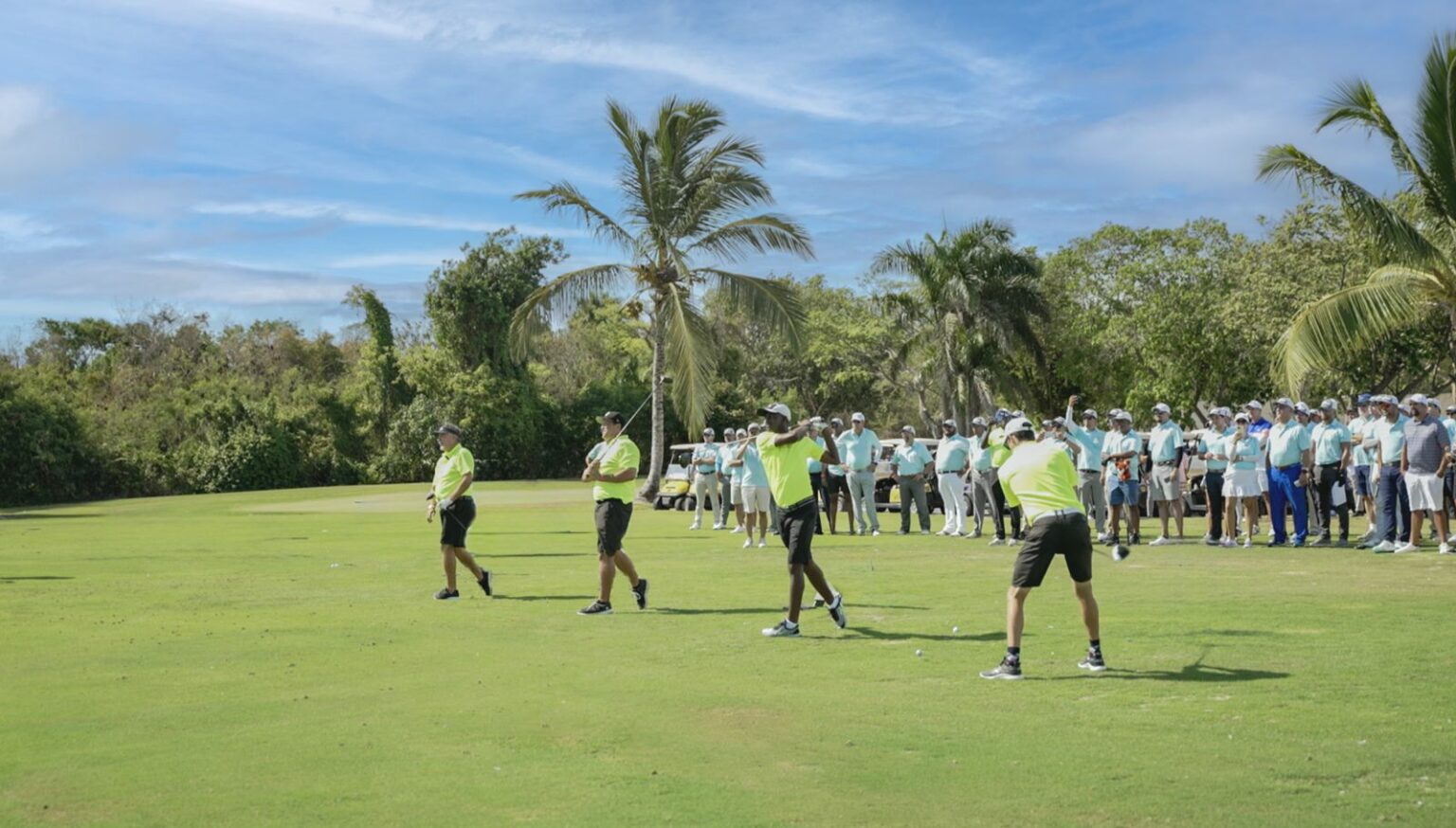 Punta Cana.- The highly anticipated Cana Rock Cup, now in its fourth edition, took place at the Hard Rock Golf Club in Cana Bay, Punta Cana. The event kicked off with the participation of the Caribbean Golf Squad group, an initiative promoting golf courses and sports tourism in the country.
Renowned golfer Kevin Laframboise, director of the Caribbean Golf Squad, made the honorary first serve, followed by John Eliver, Patrick Hafner, and Tomas Ompre.
The Cana Rock Cup has experienced significant growth since its inception in 2019, thanks to the collaboration of all those involved. Through this sporting event, the aim is to integrate and connect with allies, clients, brokers, and construction companies. Golf has seen considerable development in the country, making it an ideal platform for fostering relationships.
Over 110 players participated in the highly anticipated tournament, competing in various categories and pairs. The event was organized by the Dominican Golf Federation (Fedogolf).
The winning cup was claimed by the duo of Enrique and Luis José Rodríguez. In Category A, Patricio Hafner and Tomas Ompre secured first place, followed by Víctor Hida and Eduardo Hermana in second, and Juan Andre Dilomex and Pay Aponte in third.
Category B saw William Melo and Tusides Santana taking first place, with Eduardo del Toro and Marco García in second, and Douglas Brea and Héctor Brugera in third. In Category C, Richard Bonilla and Asdrúbal Delgado clinched the top spot, followed by Ryan López and Máximo Gómez in second, and Diego Almonte and Guarocuya Guzmán in third.
As part of their corporate social responsibility, the players made a contribution to the Divina Providencia Foundation, a non-profit organization that provides essential services to the elderly in need. The group announced that for the 2024 Cup, the entire tournament will focus on improving the nursing home.
The Cana Rock Golf Cup 2023 saw the active participation of various entities, including Blue Land Corporate Group, RD Real Estate Offer, Bello Valdez Enterprise, Echenique & Asociados, Giacobbe Asesores y Gestores, Dominican Properties, Emri Paradise Property and Management Group, Taco Bell, Grupo Mejia and Christopher, Altron, and Porto Valencia.
CEPM, Madeplax, LM Cad, Grupo Glassart, Ron Punta Cana, Suerox, Don Lucas Cigar, Emilio Hot Dog, Hospital IMG, Emoji Sign, Xeliter, Olistica, and Sun Bum were also among the participating entities.