Queens of the Caribbean overcome and beat Bulgaria in five sets in the League of Nations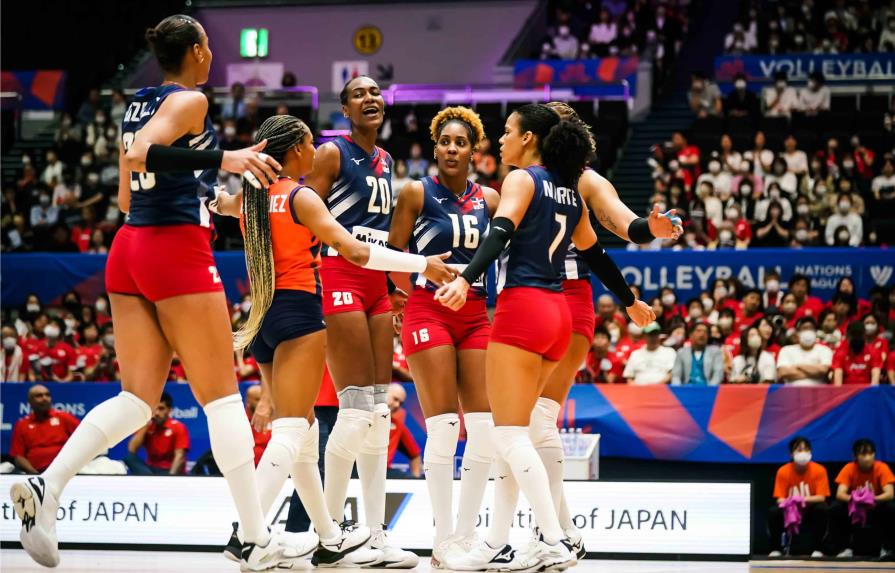 Santo Domingo.- Brayelin Martínez delivered an impressive performance with 25 points, while Gaila González contributed 19 points to lead the Queens of the Caribbean to a thrilling comeback victory against the Bulgarian team in the women's volleyball Nations League. The match ended with a score of 3-2 (22-25; 25-16; 16-25; 25-14; 15-11).
After suffering a defeat in their opening match against Japan earlier in the week, the Queens showcased their resilience and determination to secure this important win. Jineiry Martínez added 16 points to the team's tally, followed by Yonkaira Peña with 15 points and Lisvel Eve Mejía with 13 points, all contributing significantly to the Dominican triumph.
On the Bulgarian side, Elena Becheva led her team with 17 points, while Maria Yordanova and Radostina Marinova each scored 14 points. Mira Todorova contributed seven points to their total.
The Queens of the Caribbean, now holding a 1-1 record in the tournament and a 4-5 set record, will face the Netherlands in their next match scheduled for this Friday.
Although the Dominican team outperformed the Bulgarian team in terms of blocking with 10 successful blocks compared to Bulgaria's 5, they struggled with their serves, trailing behind at 4-8 in that aspect of the game.