The Queens of the Caribbean beat Korea 3-0 in the League of Nations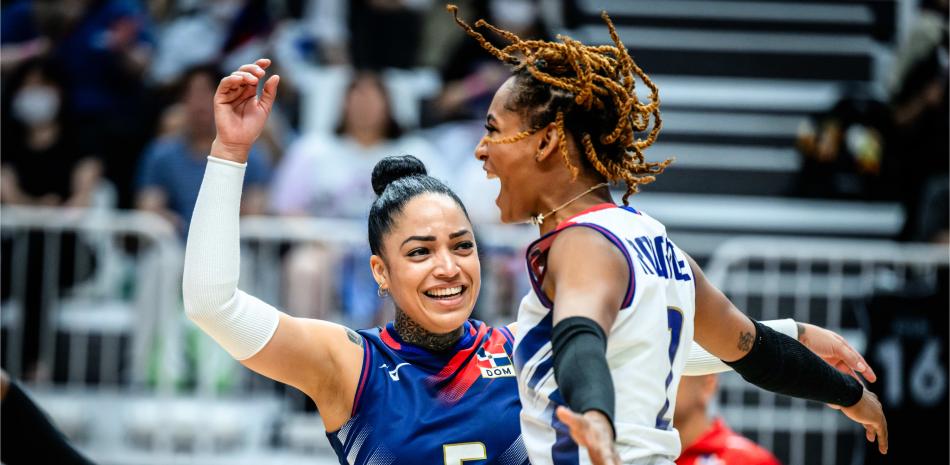 Santo Domingo.- The Women's National Volleyball Team of the Dominican Republic, known as Las Reinas del Caribe, secured a decisive victory against Korea in the ongoing League of Nations. The Dominican team won the match in straight sets with scores of 25-18, 25-18, and 25-16.
This triumph marks the fourth victory for the Dominican team in the women's volleyball World Cup, with six losses on their record. On Friday, the team will continue their campaign by facing the Chinese team, ranked fifth in the FIVB world ranking.
Gaila González led the Dominican team's attack, contributing 17 points, while Jineirys Martínez showcased excellent performance in the middle. Yonkaira Peña added 13 points, and Vielka Peralta scored eight.
Despite a commendable effort by Jeong Jiyun with 10 points, Kim Daerun with eight, and Kang Showi with six, the Korean team struggled against the dominant play of the Pan American champions. The Dominican team showcased their superiority both defensively and offensively.
Throughout the match, the Dominican team displayed a robust collective attack led by González, Peña, and Martínez. They recorded 48 successful attacks compared to Korea's 29. The Dominican team also outperformed their opponents in blocking (10-3) and serving (5-3).
The Korean team faced difficulties with reception and struggled to establish a cohesive offense against the Dominican defense.