Dominican Republic wins gold medal in the 4 x 400 mixed relay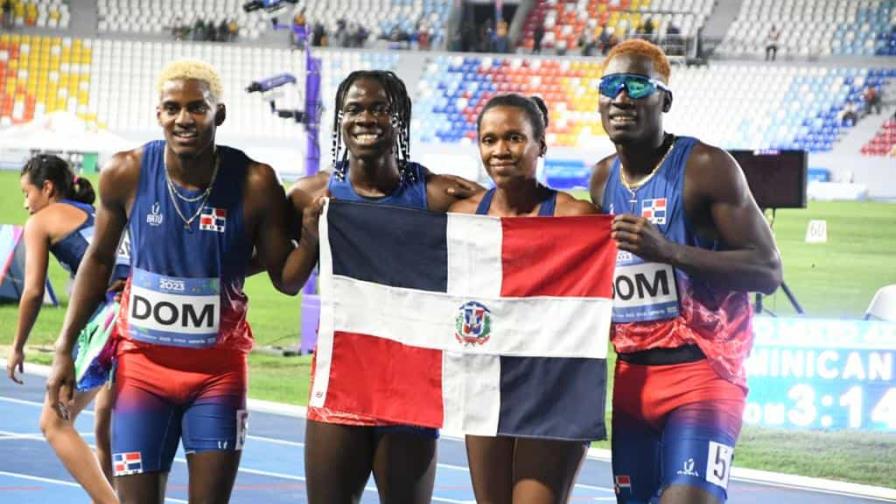 Santo Domingo.- In the Central American & Caribbean Games held in San Salvador, the mixed 4×400 relay team from the Dominican Republic secured the gold medal in the closing event of the day on Monday.
The team, comprised of Alexander Ogando, Lidio Féliz, Fiordaliza Cofil, and Anabel Medina, achieved a remarkable time of three minutes, 14 seconds, and 81 hundredths (3:14.81), earning the Dominican Republic its second medal of the day. Prior to this victory, José González had won a silver medal in the 100-meter dash with a time of 10:26.
The Dominican mixed relay team had previously won the bronze medal in the 2018 edition of the Games held in Barranquilla, Colombia.
The silver medal in the 4×400 relay event went to the Cuban quartet, who finished with a time of three minutes, 16 seconds, and 97 hundredths (3:16.97), while the bronze medal was awarded to Colombia with a time of three minutes, 20 seconds, and 36 hundredths (3:20.36).
With this victory, the Dominican delegation has now secured a total of 10 gold medals and 69 medals overall in the Games, including 24 silver and 35 bronze. The Dominican Republic currently holds the sixth position in the medal table.