Dominican Republic wins gold 21 in tennis in Nations Cup of the Games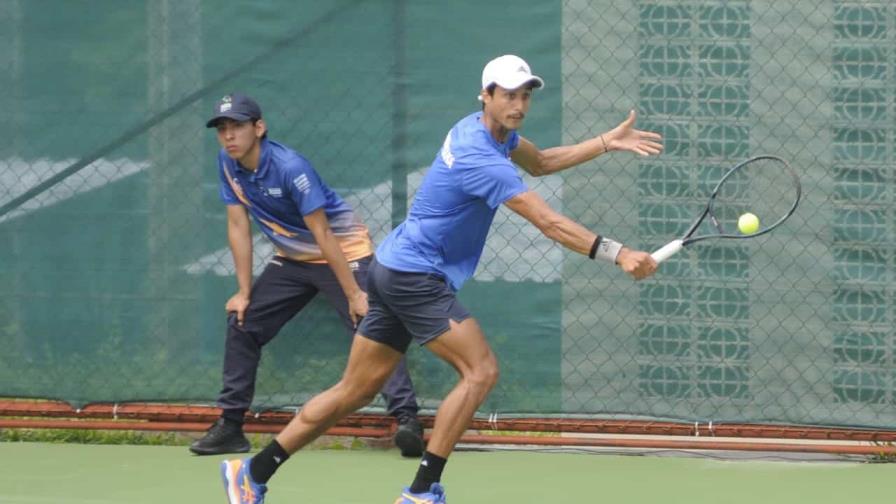 Santo Domingo.- In an impressive display of talent, tennis players Roberto Cid and Nick Hardt secured the Dominican Republic's 21st gold medal at the Nations Cup discipline of the tennis tournament. Facing off against their Colombian rivals, both players showcased their skills and determination to clinch victory.
In the final match, Roberto Cid faced Johan Rodríguez, defeating him with a score of 6-4, 4-6, 10-6. Cid initially dominated the first set, but faced challenges in the second set, losing concentration and even expressing frustration by smashing his racket. However, he regained his focus and delivered a stunning performance in the decisive final set, particularly with points 9 and 10. Point 9 showcased a sensational volley, where Cid executed a precise shot that forced Rodríguez into an error. Point 10 sealed the victory with an ace, prompting a jubilant celebration from Cid on the court.
In the second game, Nick Hardt faced Alejandro Hoyos and emerged victorious with a score of 6-3, 6-3. Hardt demonstrated his dominance early on by breaking Hoyos' serve in the first point, setting the tone for the rest of the match. Despite a valiant effort from Hoyos, Hardt maintained control and consistency throughout the game.
With this triumph, the Dominican Republic adds another gold medal to its impressive tally at the tournament, highlighting the nation's prowess in the sport of tennis. The performances of Roberto Cid and Nick Hardt showcased their exceptional skills and determination to bring glory to their country.