The Friendship Cup | Dominican Republic Ambassador to Morocco meets with Fedogolf executives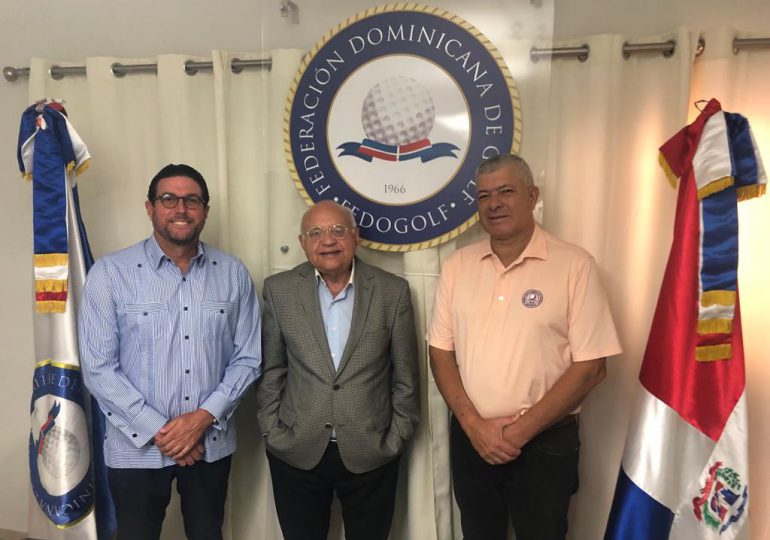 Santo Domingo.- The Dominican Republic's ambassador to the Kingdom of Morocco, Amaury Justo Duarte, engaged in discussions with the leadership of the Dominican Golf Federation (Fedogolf) to foster closer ties for the inaugural edition of "The Friendship Cup" between the Dominican Republic and the Kingdom of Morocco.
Diplomat Amaury Justo Duarte remarked, "We held a meeting with Enrique Valverde, President, and Luis J. Placeres, Director of FEDOGOLF, as part of our efforts to organize the golf tournament between the Dominican Republic and Morocco."
The "Friendship Cup" event, serving as a bridge between the two nations, is slated to unfold in two phases. The first stage is scheduled from September 4 to 12 of this year and will include a Pro/Am golf tournament set in Morocco's most iconic golf courses. The itinerary also encompasses high-level business engagements aimed at nurturing stronger ties between the Dominican Republic and Morocco.
The second segment of the event will occur in the Dominican Republic from October 11 to 21 of the same year.
Ambassador Justo Duarte shared via his Twitter account that in addition to connecting with business figures from various sectors, the discussions also encompassed representatives from the Santiago tobacco industry. The Friendship Cup promises to be an enriching experience for all participants, spanning golfers, investors, and professionals from diverse domains.