More than 20 boats register for Blue Marlin fishing from the Santo Domingo Nautical Club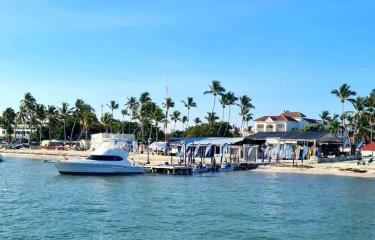 More than 20 boats have officially registered to participate in the thirty-second edition of the International Blue Marlin Fishing Tournament, organized by the Santo Domingo Nautical Club and overseen by Alfonso Khouri. The tournament's official opening ceremony is scheduled for Wednesday night, with fishing excursions commencing early on Thursday. Notable boats in the lineup include Delta Down, Isabella, Hook Up, Cristina, Dilu 2, Liquid, Fresh Air, and Sea Wish.
Additionally, Pícara, Doña Lucy, Lasik, Grace, Seaguapa, Mi Gorda, Lisa, Ángela, Liqueo, Coralis, Keep Fishing, Tomahawk, Mamina, Haven Can't Wait, and Mincia will join the competition, totaling 23 boats vying for victory until Saturday the 30th in Cabeza de Toro Cove, Higüey.
The tournament will adhere to the All Release format, following the rules of the International Game Fishing Association (IGFA), with exceptions where the event's specific regulations apply. Each released blue marlin will earn 300 points, while other billfish species will receive 150 points, as explained by the tournament director.
Fishermen from Puerto Rico, the United States, Venezuela, and local yacht clubs will participate in the competition alongside the host club.
Key details of the tournament include the use of non-metallic line up to 30 pounds of resistance, the option for boats to depart and return to Cap Cana or Cabeza de Toro, and a two-hour limit for battling marlins. The tournament features a rotating trophy in the Club Boat category and recognizes the angler with the highest score in Category A. The event encompasses both team and individual competitions, with teams composed of three fishermen, one of whom must fish from a different boat. The angler achieving the highest score will be declared the tournament's winner.
In addition to individual awards, there will be the "Interclub Reciprocity Cup" contested by members of the San Juan Nautical Club in Puerto Rico and the Santo Domingo Nautical Club. Participation in this cup is limited to active members of both clubs.