Dominican Republic crushes Panama at the start of Pan-American basketball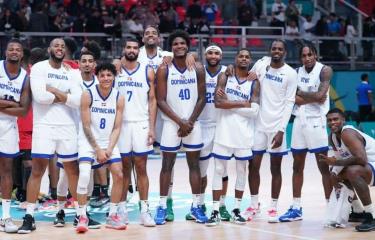 Santo Domingo.- Juan Guerrero and Jonathan Araujo were the standout performers for the Dominican Republic as they secured a strong start in the Santiago 2023 Pan American Games basketball tournament with an 81-53 victory over Panama. Guerrero contributed 16 points, while Araujo added 15, and Juan Miguel Suero and Gelvis Solano each chipped in with eight points, helping secure the Dominican victory.
The Dominican Republic had a dominant first half, leading 17-10, thanks to impressive performances from Jonathan Araujo and Juan Guerrero. However, Panama made a comeback in the second half, outscoring the Dominicans by 11 points and closing the half with a 34-30 lead.
The third period saw an explosive offensive display from the Dominicans, with Araujo, Guerrero, and Juan Suero leading the charge to establish a 46-39 advantage. Panama called a timeout to regroup as the Dominicans unleashed a 16-5 scoring run.
The Dominican defense held strong, and Suero contributed with crucial baskets, allowing them to enter the final quarter with a comfortable 58-42 lead. The Dominicans dominated the boards, outrebounding Panama 44-31, and also recorded 10 steals and five blocks during the game.
James Romero led Panama with 13 points, while JM Quintero Restrepo and Andrés Sánchez Gómez added 11 and nine points, respectively, in a losing effort.