Carnival Cruises 'won't regret' Dominican port investment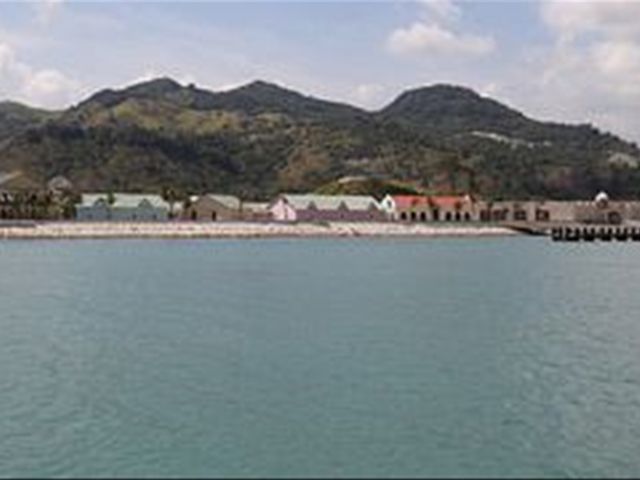 Puerto Plata, Dominican Republic.- President Danilo Medina on Friday told Carnival Cruise Line executives they won't regret their investment to build the Amber Cove Cruise Port in Maimon, on Dominican Republic's Atlantic coast.
Medina toured the construction site of what Carnival executives David Candib and Jeffrey Rannik affirm will be the Caribbean's most important cruise port-of-call, bringing 350,000 tourists in its first year.
Amber Cove Cruise Port will generate over 320 direct jobs.
"We are here to let you know that any inconvenience you come across will be immediately resolved and you won't regret it, because it is not Dominican Republic has it all, it's Puerto Plata has it all," Medina said.
320 direct jobs
Slated to open in October the complex is expected to create over 320 direct jobs, in addition to indirect employment with the various facilities and stores, the Presidency said on its website. "The port will contribute to the development not only of the community of Maimon, but also Puerto Plata's.
"The Public Works Ministry is in charge of construction of the communication facilities and the access road to link Puerto Plata with the port, from where tourists can visit Puerto Plata's historic center and other attractions during their 8-hour- stay," the presidency said.
Grim past
Several cruise ships had visited Puerto Plata during the 1980s, but dogged by groups of beggars, street vendors and the frequent brawls among taxi drivers drove the cruise lines away until now.