Sosua diving schools preserve seabed, clean reefs, beaches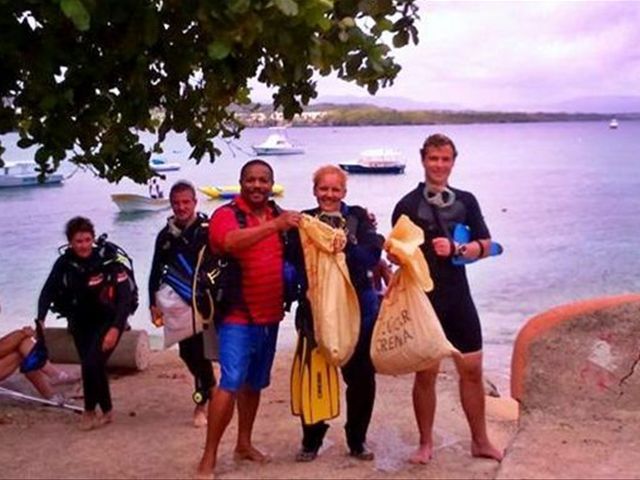 Sosua, Puerto Plata.- Sosua diving schools over theweekend held the second marine ecology preservation effort throughout the area, cleaning reefs and the seabedof the community's beach, an initiativeled by Canadian diver Bill Passmore and the Sosua Sustainable DevelopmentAssociation (ADSS).
The conference held July 6 forms part of the second cleanup of Sosua's dive sites, convenedby Passmore on the first Monday of each month, which brings together all diversfrom area schools.
More than 20 divers from the main diving schools in thearea attended the operation which kicked off 8am and conclude 4pm, whichincluded Aqua Adventures by Scuba Dive Sosua, Cabarete Live, Dive CenterMerlin, Sosua Northern Coast Diving, Aqua Sports and Dive Technic Service.
In an emailed statement, the ADSS said it supports the ecologicalproject whose slogan, "Let's clean up our ocean," aims to create awarenessof its commitment to promote the community's development as a touristdestination.