The Southwest also fights off seaweed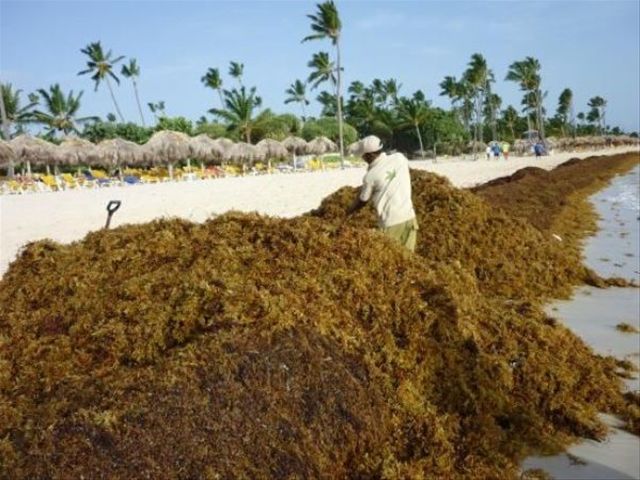 Pedernales, DominicanRepublic.- Thousands of tons of seaweed on the beaches on the coast of the southwesterntown of Pedernales have been hauled away by workers and volunteers during thelast few days, to ensure the visits by the hundreds of tourists drawn by theregion´s myriad natural attractions.
The encroachment of seaweedin recent months, which affects the beaches Can de Juancho, La Playita, Bocanye,Mosquea, San Luis, Cabo Rojo, Las Cuevas and Bahia de las Aguilas, is beingfought off since Sunday by workers of the Environment Ministry, Public HealthMinistry, Pedernales high school students,.
The companiesCementos Andino and Ideal Dominicana provided 45 workers, directed by disastermitigation such as Civil Defense and NGO, to gather the seaweed at the beachesof Cabo Rojo and Bahia de las Aguilas
Workers andvolunteers also planted over 250 native varieties in the area, includingmangroves and sea grape to mark October as reforestation month.