Viva unveils 2 adult-only hotels in Dominican Republic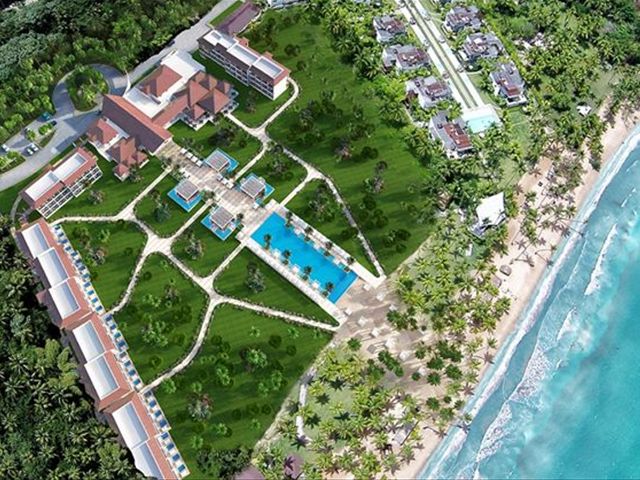 Santo Domingo.- The presidentof the Viva chain of hotels recently announced the inaugural of two newproperties in the Dominican Republic, adding to its already popular resorts inthe north and south coasts, and expected to invigorate the country´s alreadyrobust economy even more.
The hotel chain is alsohoping to attract more US travelers, and uptick the 12.5% spike in Americavisitors since the 2013-2014 period, with growth also expected this year.
Ettore Colussi, who madethe announcement in an exclusive interview for Dominican Today, says that afternearly 30 years in the Dominican Republic, he feels "thrilled" to still behere, noting that he now "feels more Dominican" than Italian.
Hailing from Milan, Colussiis no stranger to spectacular hotel offers. He made a splash when his companyacquired Club Dominicus, whose all-inclusive service, attention to guests andseemingly constant entertainment made it a must-visit for locals, while many ofthe foreign guests became perennial and repeat visitors as well.
The seasoned hoteliernotes however that the county´s legal security lags behind other nations whereViva-Wyndham has properties, such as Mexico and the Bahamas. "We never had anyproblems to do business in the Bahamas, nothing serious in Mexico."
It's more ´Caribbean´
One of the twoproperties –both called V Collection- is located on the beach at Cosson, justfive kilometers east of Las Terrenas, Samana. "We stripped the structure ofeverything except the stucco, like the remakes done in TV shows." He also notedthat V Collection Heavens in Cosson is among the first hotels in the region toutilize solar panels, whose output is an impressive 150KW.
He stresses that thetype of reconstruction wasn't carried out to save money, since in his view, "itwould've cost the same demolishing the entire structure."
The seafaring hotelierseems to carry a permanent smile, despite the burden of running one of thecountry´s biggest hotel chains
He said the V Collectionfeature smaller, more intimate rooms, but noted that it´s not the same as aboutique hotel. They are also the first adult-only properties within the VivaWyndham portfolio.
Adults….only
Colussi said the VCollection concept even establishes closer interaction between guests and hotelexecutives, and just like in Cosson, the hotel in Playa Dorada will also beadults only, called Viva Wyndham V Heavens Puerto Plata.
The US$5.0 million costto revamp the Playa Dorada property "was less dramatic," Colussi said in anexclusive interview at Viva Wyndham headquarters in Torre Acropolis in SantoDomingo.
He also provideddetails of how Viva maintains the coveted ´Blue Flag´ certification for clean hotelbeaches, citing the use of leading edge waste treatment plants and policies toensure control over pollutants.
Viva Wyndham alliance
Ettore Colussi affirmedthat just like Viva Wyndham Dominicus, the alliance forged in 2004 calls forthe joint management of two hotels in Yucatan and the one in the Bahamas aswell.
He noted that whileWyndham hotels are geared more toward guests in cities, the alliance nonethelesshas given Viva name recognition around the world.