Tourism Ministry hosts ´Dominican Republic is great´ in Miami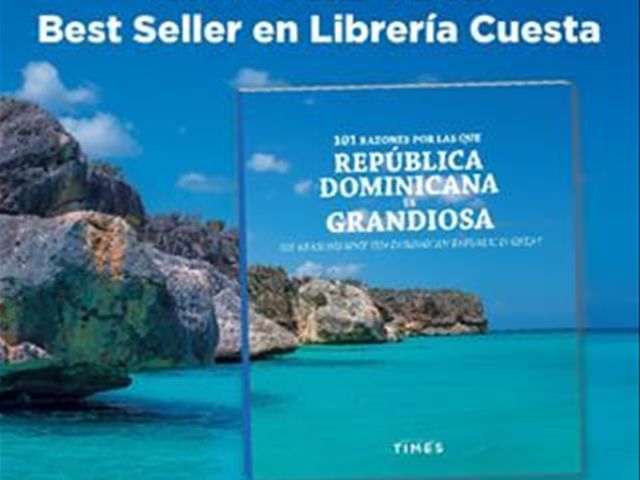 Miami.- The thirdedition of the book "101 reasons why Dominican Republic is great" waspresented in Miami on Tuesday with a cocktail hosted by the Tourism Ministry andNews Group, parent company of the Santo Domingo Times magazines and Shine Magazine.
The book's author, Cuban-VenezuelanEvelyn Betancourt, said the project began in 2010 as a collection magazine, butbecame what it is today five years later: 248 pages which celebrate DominicanRepublic´s culture, natural resources, personalities, destinations and cuisine.
"As a foreigner I hada completely different vision as that of Dominicans because I see things which forthose born here are normal and to me seemed fascinating; then one day I got theidea for that 'count' and even in a hand-written note I wrote the first 40reasons," Efe reports quoting Betancourt, who lives in Santo Domingo for nearly20 years.
"Dominicansunderstand the product at once, it´s a mental journey that begins in Januarywith the traditional climb to Pico Duarte, through the visit to the Basilica atHiguey, the ' friíto' (little nip) of Constanza, the sancocho (stew) of thatperiod, with humpback whales, the summer with its Presidente beer and ending inDecember with the peculiar Dominican Christmas, " she said.
"The beauty of CayoArena or Macao´s beaches, the charm of the ??Bavaro-Punta Cana area, the 27 Pondsof Damajagua, national pride, personalities like Juan Luis Guerra, Jose AntonioMolina and Milly Quezada, our major leaguers such as Juan Marichal, Pedro Martinezor 'Big Papi'"