Berlin Fair bows before Dominican Republic's rhythmic tourism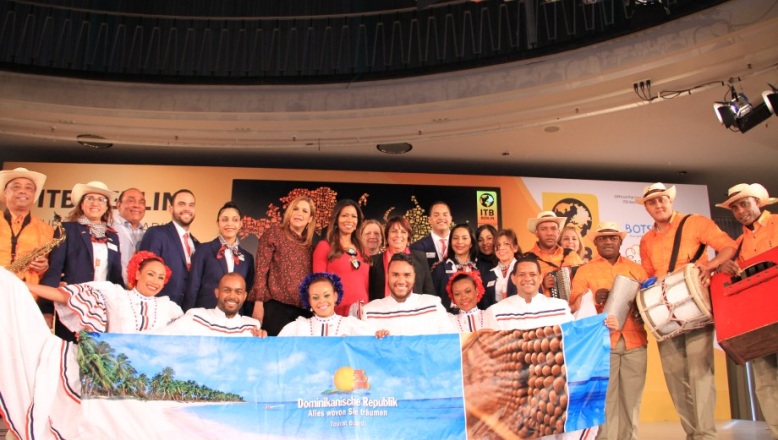 Berlin.-  Berlin International Tourism Exchange (ITB) director David Ruetz on Tuesday lauded Dominican Republic's tourist attractions, calling it the leading nation in the Caribbean's tourism.
Speaking at the closing ceremony on the fair's 51st edition, Ruetz said the destination has the Caribbean's tallest peak, the most beautiful beaches, and its cultural appeal, citing UNESCO's recent declaration of merengue as an Intangible Cultural Heritage of Humanity.
To the beat of sultry rhythms and dance music, the Dominican Republic closed its successful participation in ITB Berlin's 51st annual event, where it showcased its musical wealth at the closing gala, capped by the Tourism Ministry's Folkloric Ballet performing the most popular merengues.