More than 57,000 tourists watch humpbacks frolic in 2017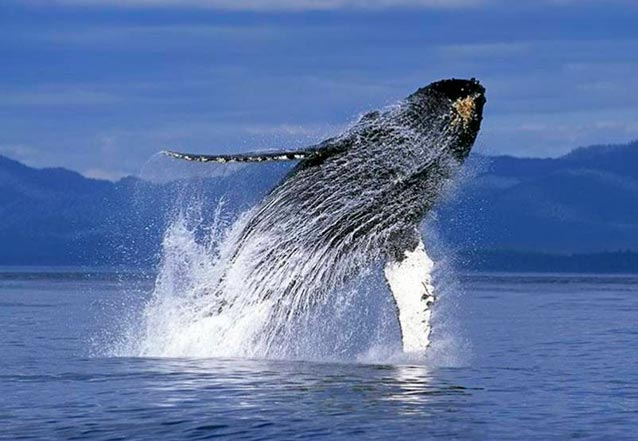 Santo Domingo..-  The Environment Ministry on Tuesday revealed that more than 57,000 local and foreign tourists visited La Plata and Navidad Marine Mammal refuges in Samaná Bay during the 2017 humpback whales watching season, where they enjoyed the frolicking giants.
It said 521 whales were observed by 57,708 visitors; 8,038 Dominicans and 49,670 foreigners during the period.
"The number of whales observed in the 2016 Humpback Whales Season was 493 and the number visitors was 54,983, or 2,700 more people," Environment aid in a statement
This ecotourism attraction is held January to March in Samaná Bay, one of the first protected areas established worldwide, and Dominican Republic's largest marine protected area, where many tour operators provide transport at an affordable cost .
"The overall dynamics was coordinated through the Vice Ministry of Protected Areas and Biodiversity, which is responsible for the management, administration, care and monitoring of the Sanctuary of Marine Mammals Bancos de la Plata and Navidad in the Dominican Republic," it said.
Environment adds that the ecotourism activity is centered in Banco de La Plata and Navidad Marine Mammal Sanctuary in Samaná, "where you can enjoy the world's longest migrations of marine mammals, as some individuals come from Greenland, Canada, Iceland and the similar Stellwagen Bank National Marine Sanctuary, in Massachusetts ".