Puerto Plata's 40KM of beach expect 300,000 visitors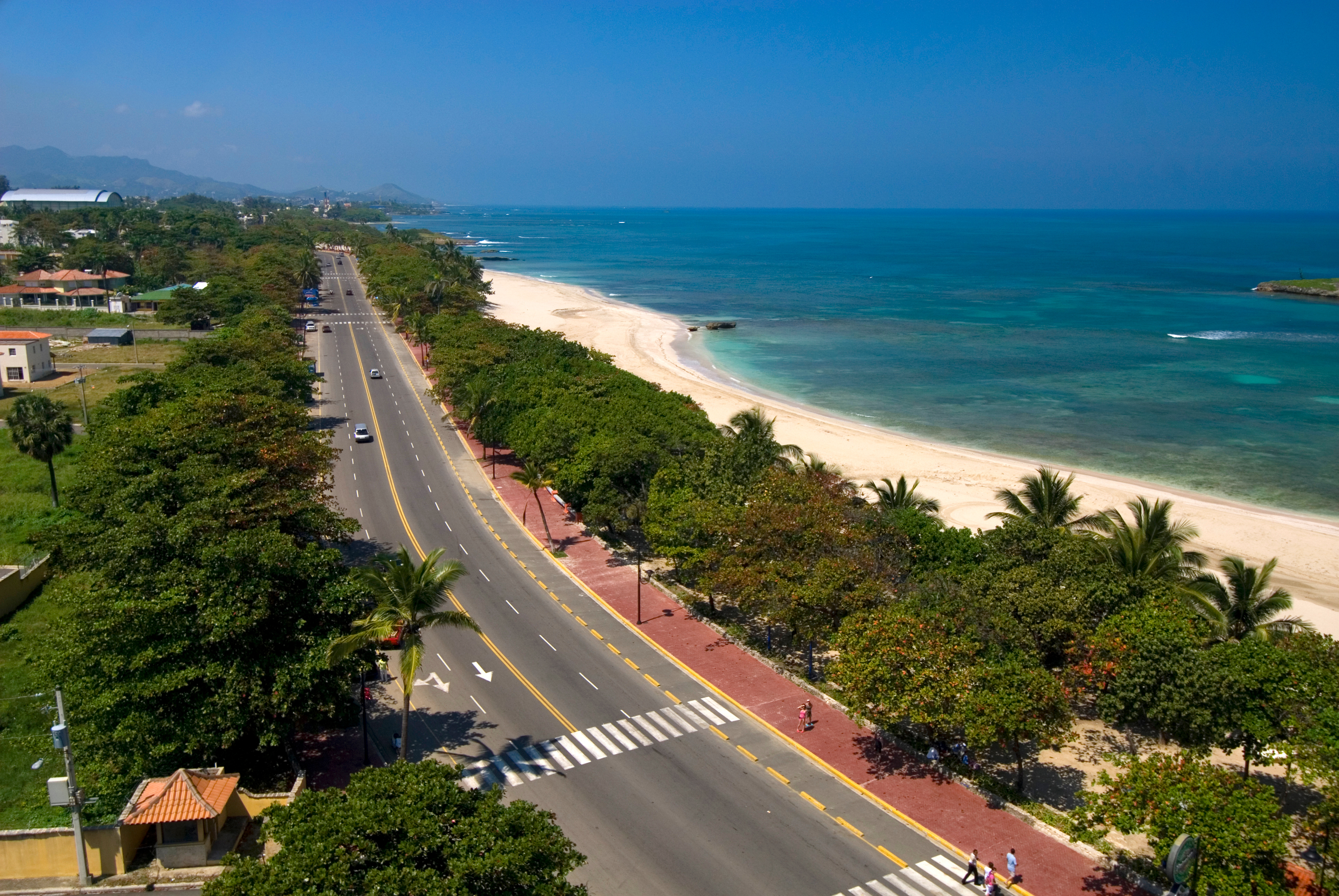 Looking along the Malecon, Puerto Plata.
Puerto Plata, Dominican Republic.-  Vacationers are already   flocking to Puerto Plata province's 40 kilometers of beach, while the Tourism Ministry says it expects 300,000 people during Holy Week.
The result of the exodus from cities began to be felt since Tuesday as hotel occupancy soared to 96 percent and expected to reach 100 percent by Thursday
Deputy Tourism minister Julio Almonte said the main beaches are being subjected to a major cleanup in the aftermath of the downpours in the area dragged trash and flotsam.
He said they expect as many as 50,000 holidaymakers per day in the province's 17,000 rooms in hotels, apartments and villas. He said 60 percent of the visitors are foreign and 40 percent are locals.
Clean beaches and rivers
Almonte said as many as 20,000 other visitors are expected to arrive by car and stay in private homes, as well as another 13,000 tourists from the four cruise ships that will dock at Amber Cove (Bahia Maimon) this week.
" We're working together to clean up the 40 kilometers of beach we have, in addition to the diversity that we offer in each of the nine municipalities of this province with water sources and attractions such as Las Charcas Damajagua (cascades) and other places," the official said, quoted by elcaribe.com.do.