Soldiers, rangers continue clearing Valle Nuevo National Park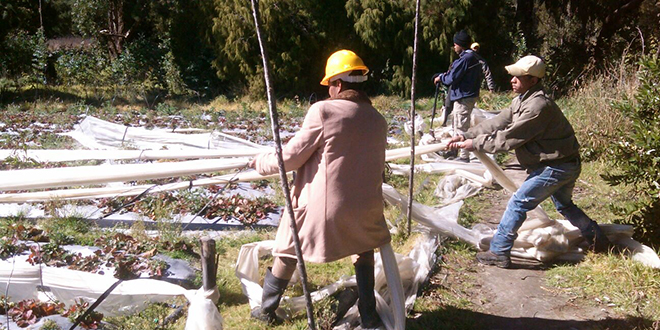 A file photo of crews dismantling water pipes.
Constanza, Dominican Republic.- Environment Ministry crews and Army soldiers on Friday demolished a warehouse under construction at the village Rio Grande, which forms part of Valle Nuevo National Park (central).
Environment municipal director Sixto Montero said the crews proceeded to demolish the structure because in the past days the work had been halted, but the owner tried to continue construction.
Montero said that thousands of meters of pipes that were used to irrigate crops were also dismantled.
The Environment Ministry deadline for farmers and ranchers to leave the protected area expired on January 22, and began dismantling agro infrastructure since February. It said it expects to start reforesting the affected areas in the next few days.
Demands
Hundreds of farmers in the highland town have been demanding that the Government relocate them to land where they with their families can continue working.