Dominican-Italian tourism pact looks to boost the economy, culture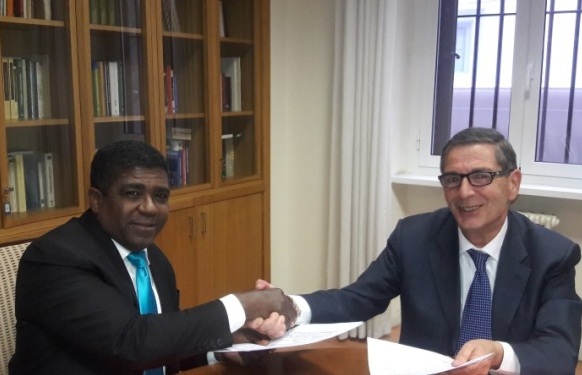 Ramiro Espino, Luciano Lagamba.
Santo Domingo.- A tourism solidarity agreement signed Wed. aims to contribute to the social, economic and cultural integration between the Dominican Republic and Italy.
National Council for Dominican Communities Abroad (Condex) vice president Ramiro Espino signed the agreement in Rome, with Immigrants and Emigrants (SEI UGL) Labor Union president Luciano Lagamba.
The pact also seeks to expand the awareness of the customs of both countries, taking into account cultural tourism as a primary vehicle for the notion of a community's traditions.
The executives stressed some aspects, such as the fight against discrimination and sex tourism that affects weak points of Dominican society.
The agreement includes infomercials aimed at Italian and foreign business leaders, to support Dominican Republic's tourism, creating not just resorts but also low-end tourist lodging.