Russia paces record 16.8% tourism growth in April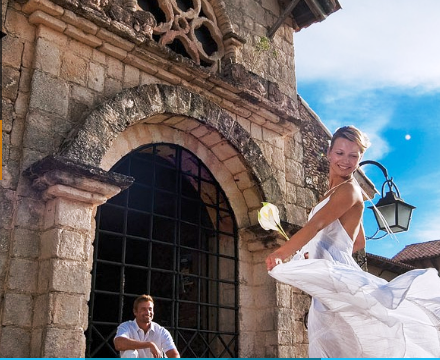 Santo Domingo.- Tourism minister Francisco Javier García on Wed. said the sector posted a record growth of 16.8% in April, the highest jump in that month in recent years.
"April was an exceptional month in terms of the growth of the national tourism sector. Each time the numbers are more surprising, thanks to the effort we maintain with the public and private sectors," the official said in announcing the latest statistics of tourism growth.
Garcia said the arrival of foreign, non-residents tourists climbed 15% in April. "These numbers are only surpassed by the growth that occurred in May 2014, which was 17.15% and that of September 2015, which reached 16.70%."
He said the country received 557,519 non-resident visitors by air in April, or 72,722 more than last year, for a 15% growth.
He said the European market continued to recover with a 37.7% growth in April "in particular Russia, which surpassed 369% compared to last year."
"During the first four months of this year, the country received 2,223,126 non-resident visitors by air, which represented an increase of 133,900 additional visitors compared to 2016, representing a cumulative increase of 6.4%," said the minister of Tourism in a statement.
Garcia said stressed that Russia, the US, Canada, Spain, Colombia, Panama and Argentina were the markets which had the best performance.
The official revealed that so far this year, the ranking of foreigner arrivals is headed by the US, followed by Canada, Germany, France, Russia, Argentina, England, Spain, Venezuela and Colombia.
The official said average hotel occupancy for April was 83.5%, or 5.6% higher than last year.  "The 6.4% increase registered by the sector in the first four months of this year exceeds the growth rate estimated by the World Tourism Organization (WTO) for 2017, for the Americas."
"When you observe this behavior of sustained growth, you realize that Dominican tourism is at its best moment for the good of our economy."