Highland city announces annual Ecotourism Fair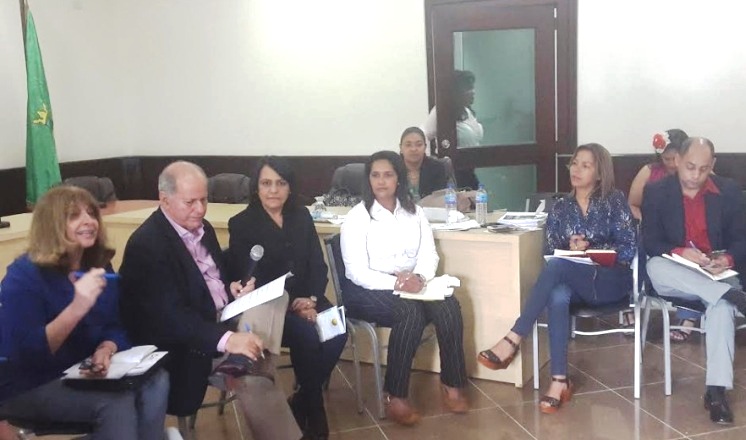 Fair promoters. Photo elnuevodiario.com.do
Jarabacoa, Dominican Republic.- The local and international coordinator of the 2nd World Ecotourism and Production Fair on Wed. announced the commissions which will stage, promote and materialize the event set from November 16 to 26.
Science and Art Foundation president Jacqueline Boin said the government, municipal, productive, educational, tourism, business and community sectors have been integrated with the work commissions.
She said the most diverse sectors have joined the work commissions to ensure that their contribution will make Jarabacoa's fair a success. "It's a concrete way to unify around the goal of placing Jarabacoa on the world ecotourism map and strengthen sustainable tourism in the Dominican Republic."
Boin said the commissions "will do everything in their power to ensure that the people of La Vega province and the whole country assume this event as part of the general struggle for the world's biological and cultural diversity."
She said José Serulle Ramia, work commissions national coordinator and Science and Art Foundation founding president, and ambassador in Trinidad and Tobago as well, has also coordinated the Ecotourism and Production Fair since its inception in 1997.
Fair commissioners: Jarabacoa mayor Carlos José Sánchez Pineda, Buena Vista (fair site) mayor Elpidio (Mirito) Coronado, UAFAM Agroforestry University rector Rolando Reyes and Sabine Bloch, ambassador of Germany, country guest of honor.