Santiago tourism bash to draw more than 70 hotels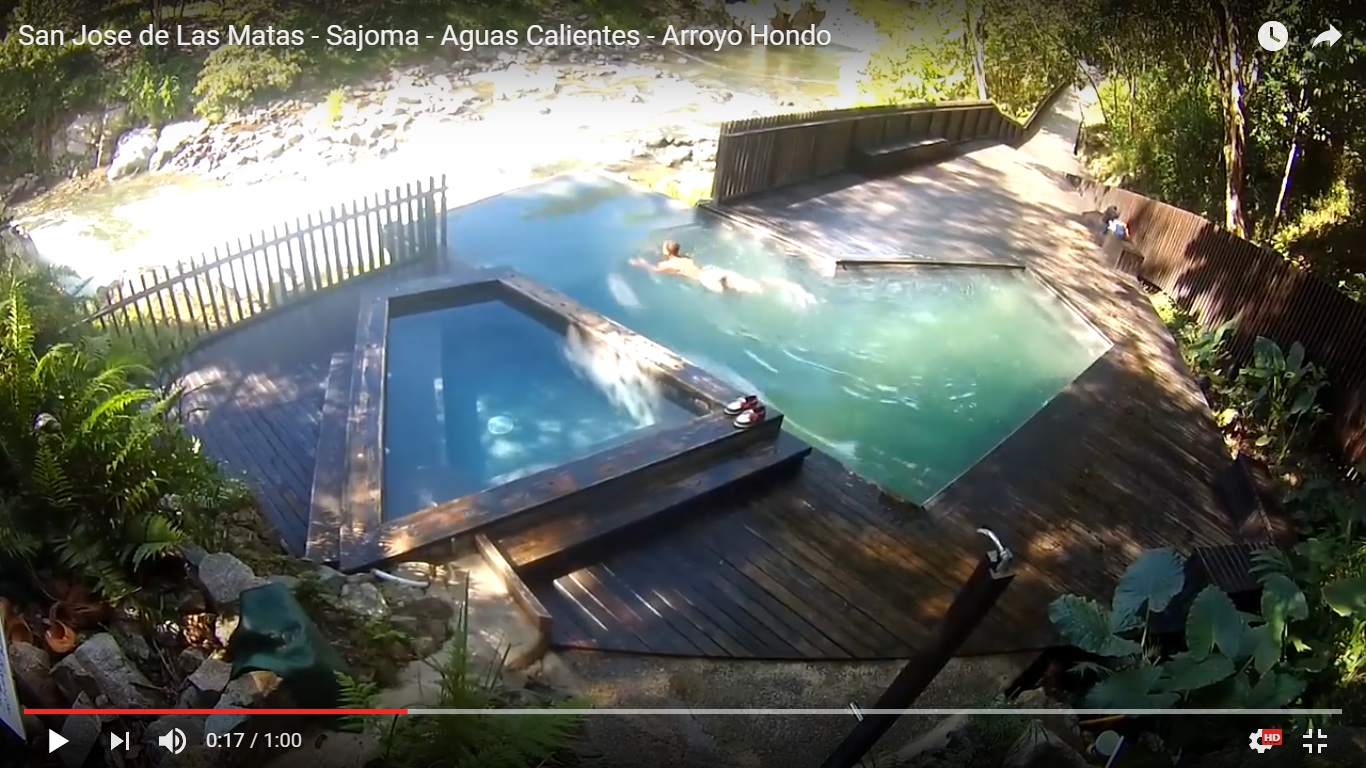 San Jose de las Matas hot-springs
Santiago-. More than 70 hotels, 4 airlines, 6 tour operators among other institutions and novelties, will be part of the vacations and travel offers of the 12th annual Expoturismo Santiago 2017.
In a press conference, the fair organizers said the sponsors include the Ministry of Tourism, JetBlue, the City Council of Santiago, Hodelpa Hotels & Resorts and Santiago's Tourism Destination Cluster, which involves other companies that are part of the important sector of the national economy.
"The Cibao region's most important tourism effort will open its doors on Friday, June 2 at 5pm in the Hodelpa Gran Almirante Convention Center; continue on Saturday 3 from 10am to 8am, and Sunday 4 from 10am to 5pm," the organizers told the press.
"This time Expoturismo will have a special dedication to tourism minister Francisco Javier García, in response to the deepest thanks and admiration felt throughout the country's tourism sector, for the extraordinary management that has performed for more than nine years at the head of the State agency that has created the most resources, wealth and jobs for the Dominican Republic in the last decade."
According to Yomaris Gómez, Expoturismo's expectations have been exceeded, since the most prestigious hotel chains, airlines, tour operators and cruise lines will be offering holidays and trips with special rates during the three days of the fair.
"We've had to make the decision to expand the fair hours over what we had planned due to the great demand that we are receiving from the public that every year flock to the exhibition halls, so now its doors will open to visitors until 5:30pm," said Gomez.
Among the participants are the prestigious chain Xeliter Cap Cana, Coral Hospitality Corp, Hoteles Barceló, Hoteles Occidental, Bahía Príncipe Hotels, Amhsa Hotels & Resorts, Crowne Plaza, Holiday Inn Santo Domingo, Hoteles Catalonia, VH Hotels & Resorts, Lifestyle Holiday Vacation Resorts, Hodelpa Hotels & Resorts, Puerto Plata Village, Hotel Velero Beach Resort, Blue Beach Punta Cana, Be Live Hotels, Residencial Casa Linda, Ahnvee Resort & Sport, Hotel Los Jardines and the Santiago and San José de las Matas city councils.
Also Assist Card, JetBlue, American Airlines, Pawa Dominicana and Avianca, as well as the main tour operators and travel agents, among them Gómez Tours, Expert Travelers, Domitur, Grupo VDT, Viajes AGT and Colonial Tours.
Moreover, the Reservas Bank, Caribbean Ferries, Tourist Destination Cluster Puerto Plata, Santiago Tourist Destination Cluster, Jean Roldan Eventos, Puerto Plata Cable Car, AVIS Rent A Car, and ADAVIT, among others.