San Juan-Santo Domingo ferry sails again with lower fare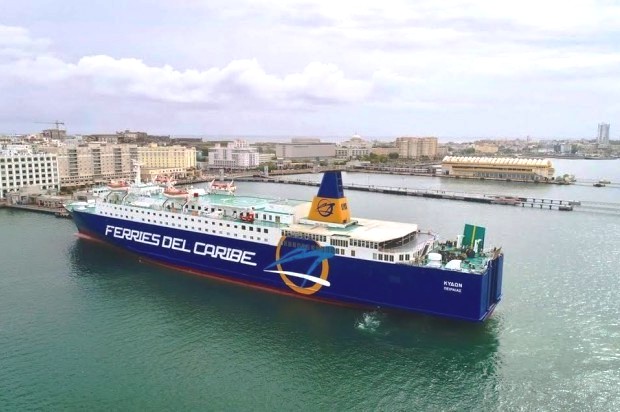 Ferry again
Santo Domingo.- After 13 days out of service when it rammed into Santo Domingo's Don Diego terminal which damaged its ramp, the Ferries del Caribe cruise ship resumed its Puerto Rico-Santo Domingo route on Thursday.
In a statement, the agency said it began the crossings to Puerto Rico with the inaugural fare of its first trip 19 years ago, in appreciation to its passengers.
"This in gratitude to the hundreds of passengers who continued calling to make their reservations for the summer of 2017 and those who postponed their trips, despite the two weeks in which the new boat suspended operations, after the breakdown that occurred with one of its ramps on May 18 when docking in Santo Domingo," said Ferries president Néstor González.
"The decision was made in appreciation of the support received from the public and as a relief to the inconveniences that have represented the suspension for two weeks of service, during the month of June 2017 Ferries of the Caribbean will have available 50 spaces on each roundtrip between both destinations of US$139.00," said the CEO of Ferries del Caribe.