Caribbean Tourism Exchange kicks off in Dominican Capital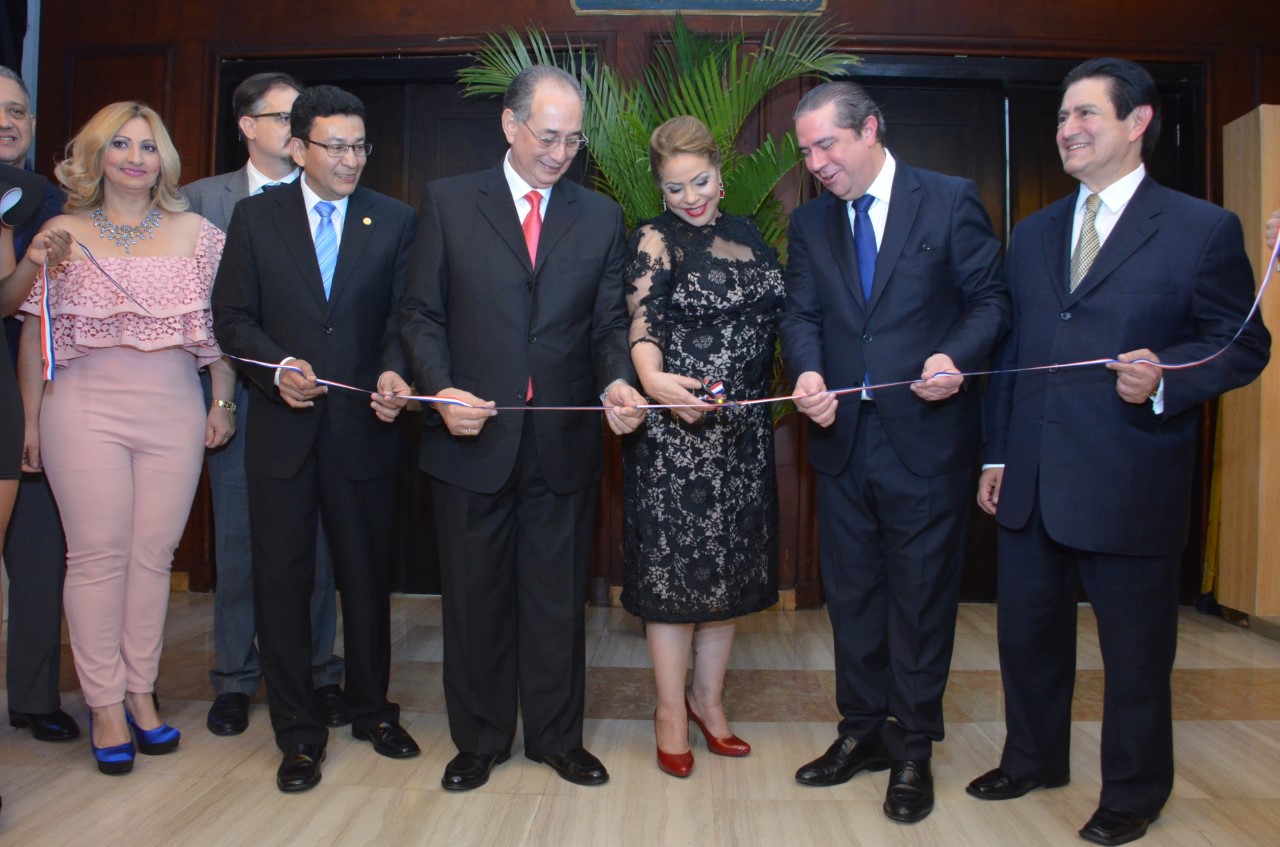 Santo Domingo.- With the participation of national and international exhibitors and the presence of more than 200 local and regional experts who'll help promote and market of the Dominican tourist offer and non-traditional and emerging destinations in Latin America, the 21st edition of the Caribbean Tourism Exchange  (BTC) opened for business in the capital of the Dominican Republic Thursday night.
The inaugural event, which was attended by delegations from Panama, Mexico, Puerto Rico, Venezuela, Argentina, El Salvador, Aruba, Colombia and Argentina, was led by Luis Felipe Aquino and Luisa María de Aquino, President and General Director of BTC , Accompanied by senior officials and executives of the national tourism sector.
"I am extremely proud and pleased to be able to organize the edition number twenty-one of the BTC, a platform whose main objective is to highlight and market the product of the combined city of Santo Domingo With the comprehensive and complementary offer that has Dominican Republic," said Luis Felipe Aquino in the keynote speech.
"It will also be the scenario par excellence that will boost the growth of the unconventional and emerging markets of Central and South America, being also the space that encourages the implementation of what I have called the National Plan for Sustainable Tourism Development."
Also speaking in the event was minister García, who praised the materialization of the latest version of the Caribbean Tourism Exchange.
The BTC agenda figures activities such as the Business Roundtable, which will spur trade among national service providers with tour operators and international travel agents, a Trade Show where visitors can directly contact exhibitors in the free shipping mode.
Also the realization of the III Congress of Accessible Tourism, where will present a proposal on the inclusion in the national tourist model. The celebration of the "Gastronomic Gourmet Flavors Festival" led by Chef Annie and the participation of chefs from various countries.
In addition, specialized lectures will be given to professionals and students of Tourism and Hospitality from different universities. The BTC is being held in the Convention Center of the Hotel Dominican Fiesta, where the city of Santo Domingo will have a stellar role with its historical and cultural heritage, together with everything the Dominican Republic has to offer such as its beaches, mountains, gastronomy and culture.
International delegates, the diplomatic corps, business leaders, hoteliers, professionals and leading national figures attended the opening ceremony, along with the specialized press.
Personalities who will be present on Friday:
Vicky Peréz, President of the Dutch Caribbean Tourist Association
Gerardo Peréz, Executive Director Ibero-American Summit of Accessible Tourism. Mexico
Dante Salvatorelli, President of the Association of Travel Agents of Venezuela.
Guillermo Schneider, Secretary General of COTAL.
Alvaro De la Espriella, Former President of COTAL,
More information: www.btc.com.do