As a Green menace looms, Medina gets hoteliers' kudos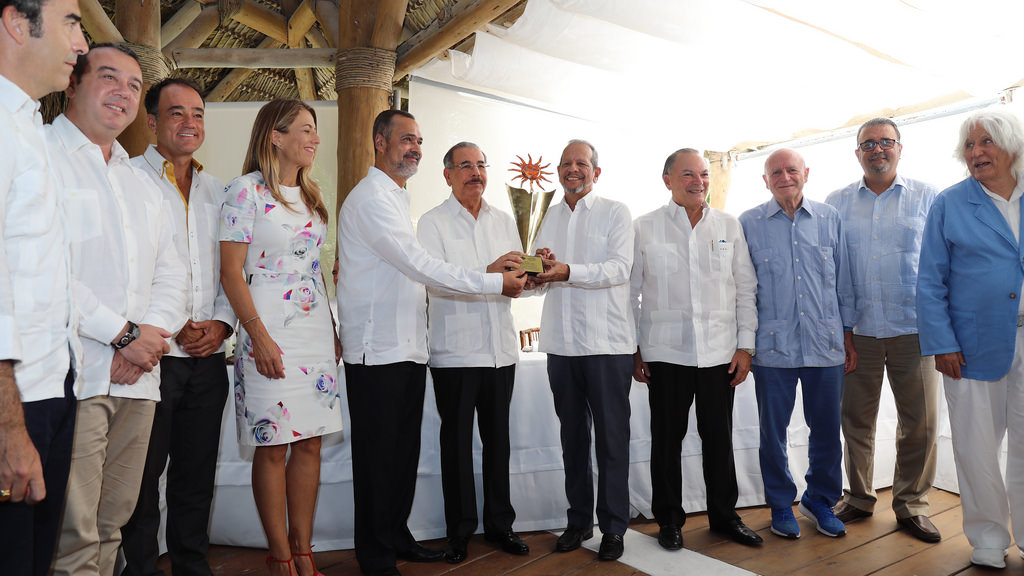 Hoteliers award DM in Punta Cana
Punta Cana, Dominican Republic.- The East Region Hotels and Tourism Projects Association (ASOLESTE) Monday recognized president Danilo Medina for supporting the development of the region's tourism sector, "which has grown by 44% from 2013 to 2016."
The tourism sector's kudos come just 24 hours after the grassroots movement Marcha Verde (Green March) organized the Dominican Republic's biggest anti-government protest ever, which included a call for Medina to step down and face accusations of corruption.
"This growth has been stimulated by policies and actions taken by Danilo Medina," said ASOLESTE president Ernesto Veloz.
He noted that he felt a change in relations with the national authorities when the Punta Cana Boulevard was inaugurated in 2013.
"We are sure that everyone is benefitting from the changes taking place in the sector, given the advantage of having a President who's aware of our sector's contribution to the country and, therefore, committed with tourism's development every day."