President attends groundbreaking event for YOO Residences hotel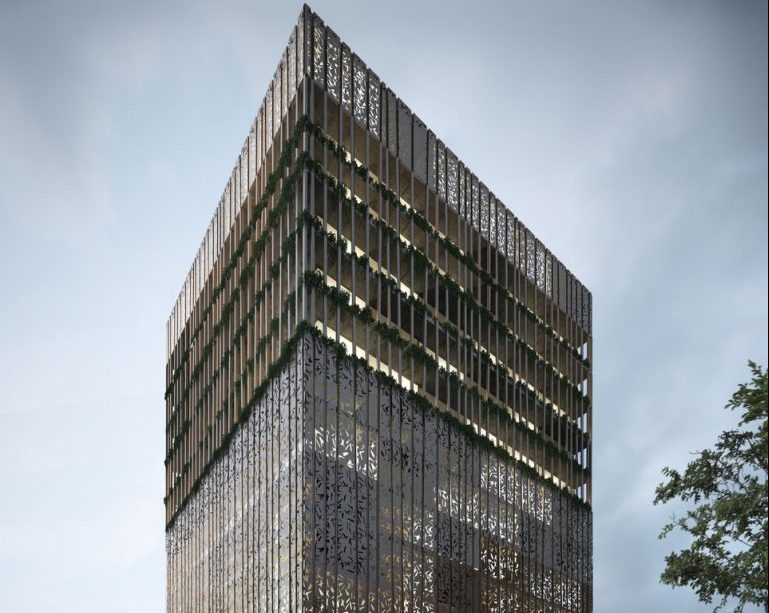 Architect's impression of the YOO Santo Domingo (yoosantodomingo.com)
Santo Domingo.- In an event attended by president Danilo Medina on Thursday, the YOO Santo Domingo Group launched the construction of a 123-unit boutique hotel designed by world famous luxury tourism interior design brand YOO.
The 15-floor project involves an investment of US$37 million and according to the promoters it will create 500 direct and indirect jobs during the construction phase and 350 in the next phase.
Luxurious amenities include the first rooftop restaurant in Santo Domingo and in the country, infinity pool, cigar club, valet parking for hotel and residents and an open-air terrace.
The event was attended by public works minister Gonzalo Castillo, representatives of BHD León and Banco López de Haro, and representatives of Grupo Zagalo, Marcos García, Eduardo López and Eduardo Zambrano.
YOO is an international lifestyle brand led and cofounded by international property entrepreneur John Hitchcox and world-renowned designer Philippe Stark. Its architects Mark Davison and John Starck have made it a world leader in design, leading a team of 20 architects who create experiences that improve the quality of life of its users.
YOO Studio is a dynamic design brand with cutting-edge experience in more than 29 countries. YOO has created iconic residences and hotels in several cities across the world, including Miami, New York, Montreal, Toronto, Sao Paulo and Quito.
Located in the heart of Piantini, in the exclusive Blue Mall commercial area (intersection of Gustavo Mejía Ricart and Freddy Prestol Castillo streets), YOO Santo Domingo will consist of 15 floors with 132 five-star boutique hotel residences designed by the brand, led by head of design and creative director Mark Davison.