The New York Times reports on Dominican Day Parade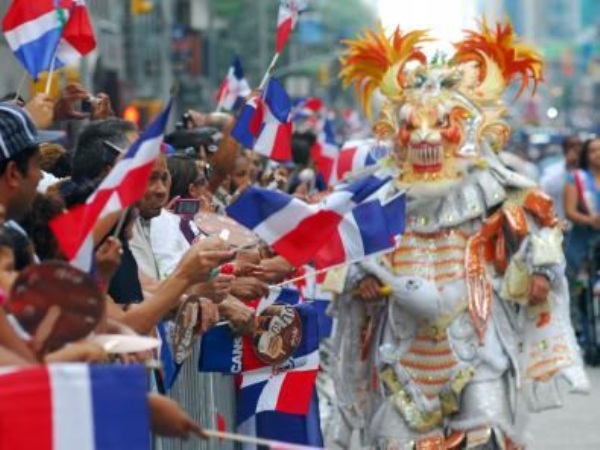 DR Parade ii NYC. File.
New York (The New York Times).- "The crowd, which stretched from 36th to 52nd Street, waved the red, white and blue flag of the Dominican Republic and danced to the sounds of merengue, bachata and hip-hop pumping from enormous speakers that had been hoisted onto floats.
"The truck for Goya Gives, the charitable arm of Goya Foods, literally bounced as a live band jammed and the master of ceremonies shouted, "Who's proud to be Dominican?"
The parade also honored a police officer, Miosotis Familia, who was killed on July 5 in the Bronx when a man fired into the window of an RV-style police command post. Officer Familia was a 48-year-old mother of three who had spent much of her 12-year career in the Bronx."