Miss Dominican belles get down on their knees to plant trees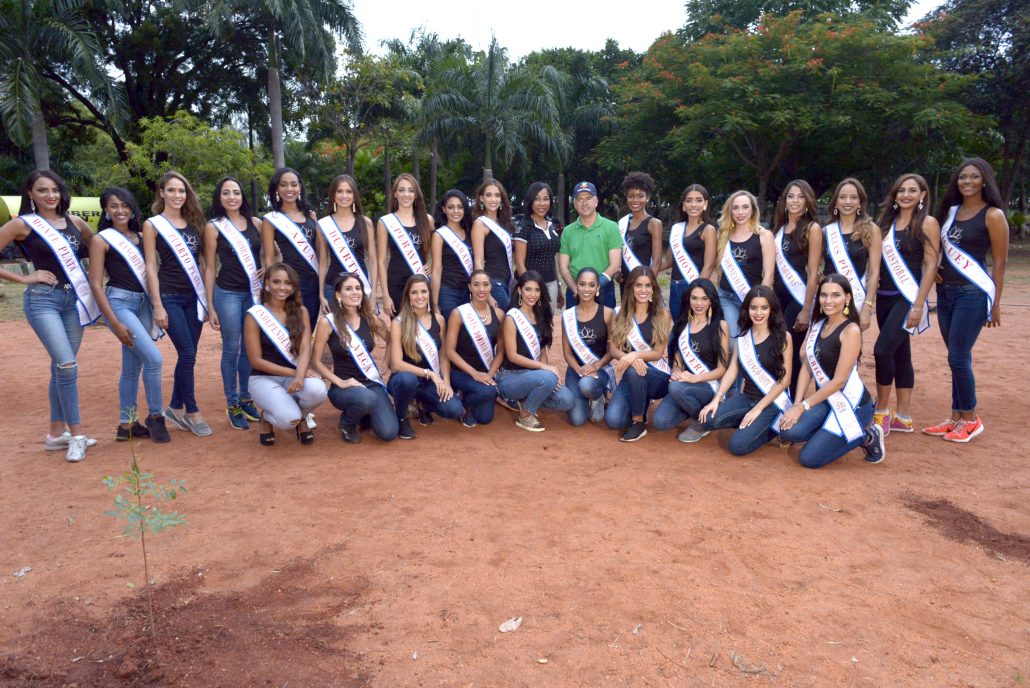 Miss Dominican Rep. 2017 belles.
Santo Domingo.- Environment minister Francisco Domínguez on Wed. headed a reforestation drive with the participants of the Miss Dominican Republic Universe 2017 Beauty Pageant.
He said the reforestation aims to beautify parks and create awareness on protecting the environment.
He said the candidates send a message to the people that the environment must be protected. "There's no water if there are no forests and it's the trees which compose the forests.
For her part Miss Dominican Republic director Magalis Febles said that type of activity forms part of the organization's social work, which in turn seeks to create awareness and integration of the candidates in environmental issues.
"If we don't help conserve the environment we are losing health, oxygen, natural beauty. We have to take care of nature. We have to value that heritage that God has given us," she said.
The belles planted several varieties of trees in Santo Domingo's Mirador Sur Park.