Tons of algae, trash swamp the Southwest's pristine beaches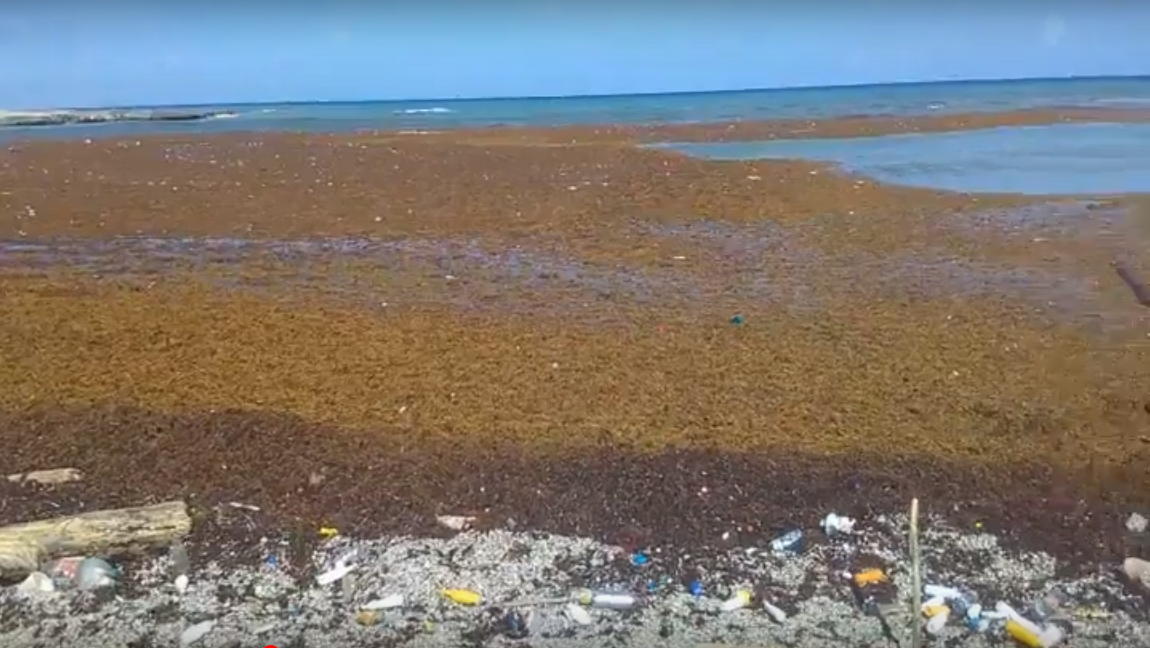 Barahona beach algae and trash. Videograb elnacional.com.do
Pedernales, Dominican Republic.- The once pristine beaches of Barahona, San Rafael, Los Patos, Ciénaga, Enriquillo, Oviedo and Pedernales have been swamped by hundreds of tons of algae, with a stench accompanied by a blanket of trash.
The algae hinder the normal flow of the waves, leading to the nauseating smells from beaches in the southwest region.
"Trash such as bottles, plastic cups and plates, tires, branches and other flotsam turn the coast into a dump while the authorities keep mum," outlet elnacional.com.do reports.
The trash could hurt the local economy as the beaches attract thousands of local tourists who visit the area of rivers and bays on weekends as relief from the sweltering heat.