Swim 'n fly at Dominican Republic's busiest airport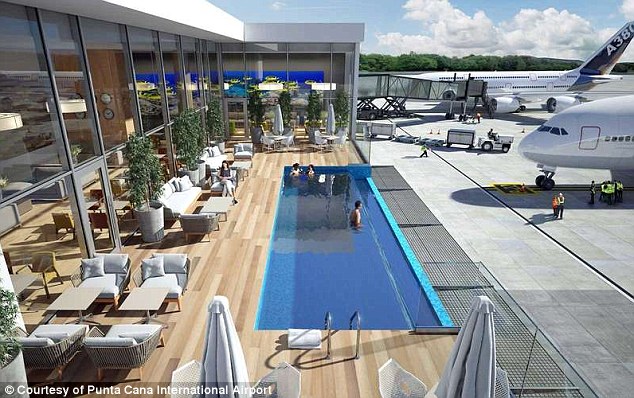 Punta Cana, Dominican Republic.- The country's busiest Airport, Punta Cana International, continues to expand and provide local and foreign travelers with an unrivaled experience.
In the social networks, the Punta Cana Group says the airport's new VIP lounge will be ready to splash by December 2017 and according to the images uploaded by architect Antonio Segundo Imbert, it will feature a pool, sun loungers, among others amenities
"Bring your swimsuit and sunglasses for your final minutes in the Caribbean. We have already started! Dec 2017 Punta Cana International Airport's new VIP lounge," the posts say.