Time to clean up the beaches again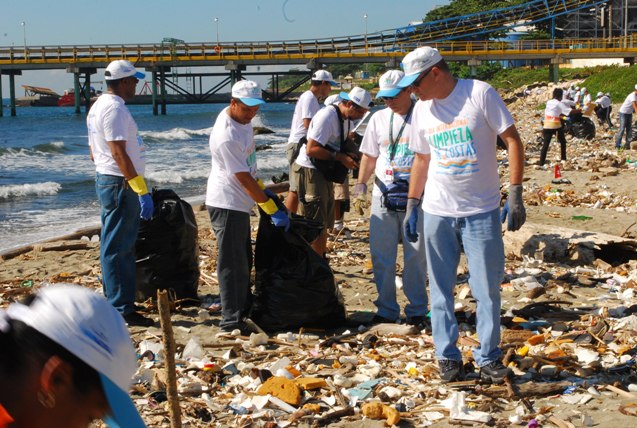 Santo Domingo.- "Any damage you do to nature you do to yourself. That garbage in the sea has drastic consequences for the life of the sea and for us as well. That's why this Saturday we will go to the beaches and riverbanks to be cleaned to create awareness," said World Beach Cleanup Day 3Rs Program director, Ginny Heinsen.
She said the riverbanks will also be cleaned and affirmed that the country will again support the effort.
During the activity which starts 8am some 200 beaches nationwide, participants will separate what can be salvaged as raw material to be reused-plastic bags, bottles, gallons-of disposable material- toothbrushes, dishes, plastic cups, shoes.
The trash will be placed in black bags while the waste that can be reused will be put into transparent bags, Heinsen said adding that the recovered material will be delivered to interested parties to to  reuse-reduce-recycle.
"Last year we brought together more than 44,000 people from 850 public and private sector institutions. This year Sun Day is added to that date, which is the day that's celebrated in Latin America as Cleanup Day. This day (Saturday) were also called mayors and district directors to join the cleanup in their municipalities."