Environment expands pact protects Yaque Norte river basin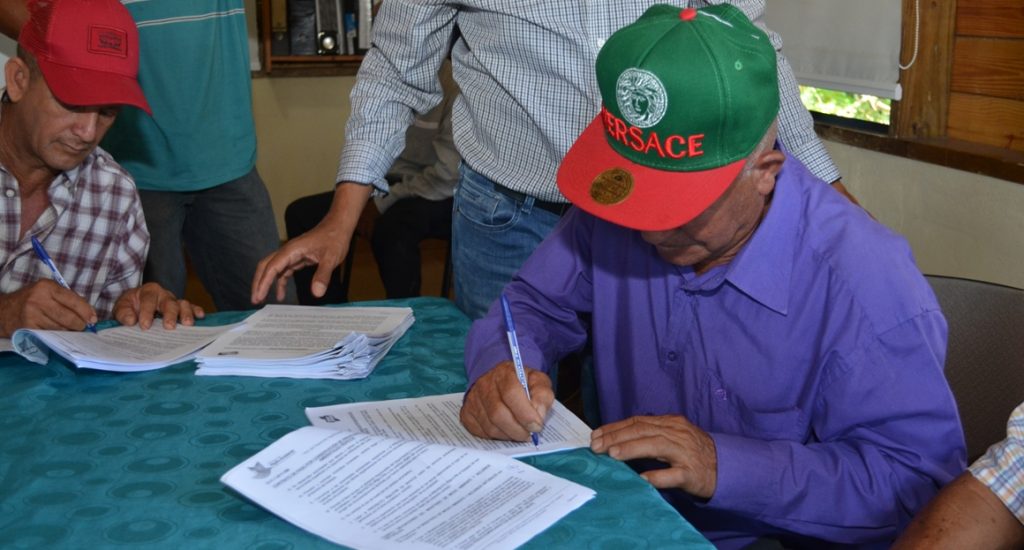 Contracted forest protectors
Jarabacoa, Dominican Republic.- The Yaque del Norte Water and Environment Services Payment Project on Fri. signed 17 new contracts with beneficiaries, to preserve forests and shaded coffee in the area of ​​Manabao, Jarabacoa (central).
The 17 new agreements encompass ​​1,117 protected hectares and RD$1.7 million to be disbursed once the contracting process concludes.
He adds that RD$35,000 were also paid to each of family members who benefited from the project launched lat July of this year, and who collected 257 pounds of oak tree seeds.
Environment's plan seeks to protect the forests and preserve watersheds through people who live in the Yaque's basin and who work in shaded coffee plantations.
It notes that beneficiaries cannot change the use of previously agreed lands, such as farming and livestock that could harm the natural foliage.
Moreover the beneficiaries must prevent and control forest fires, poaching and illegal logging.
The announcement was made in the Environment Ministry's Jarabacoa Provincial and Municipal Office, in the presence of officials of the Interagency Steering Committee (PSA-CYN) and technicians.